A happy and healthy plant is every gardener's dream. Aside from sunlight, plant food, and water, plants also enjoy a fresh mist, especially when the air is dry.
To achieve the right consistency of mist particles, you must have the best plant atomizer for spraying plants that you can also use for fertilization and pest control.
Atomizers for spraying plants are best for gardeners prone to overwatering and overfertilizing their plants. Aside from regulating and achieving adequate nutrients and water, they also improve the overall environment for your plants.
Before you choose the best atomizers on our list, check their purpose and the ideal options for your garden.
---
What is a Plant Atomizer?
The term plant atomizer is uncommon to most gardeners, especially the newbies in gardening. It sounds very scientific, but it is simply the tool used for misting your plants. A plant atomizer or spray mister is a spray or tank that creates a fine mist of fog of water or any liquid placed in it.
Plant atomizers can produce small to microscopic liquid particles that range from 10 to 100 microns. Micron or micrometer is the unit used to measure the size of a droplet. It is the simple term for one-millionth of a meter. The smaller the micron size, the mist becomes finer.
According to a study, the ideal micron size for horticultural use is 50 microns, a quality between a fog and a mist. We will discuss further the difference between fog and mist later in this post.
For now, let's head over the types of atomizers for spraying plants in the market today.
There are now several atomizer varieties to choose from that differ in design, mechanism, and capacity. Some come in simple spray with a specialized nozzle to produce a fine mist. Some are like the agricultural fertilizer spray that you need to pump to build pressure to release the water out of a spray wand. Others look chic and cute that you often see used in movies.
How Do You Use a Plant Atomizer?
Most plant atomizers use pressure to release water through the nozzle to produce a mist. In some cases, atomizers also utilize a machine that helps turn water into vapor, resulting in smaller microns of water.
To put pressure on the atomizer, you may need to pump it several times. Once you trigger the lever of the atomizer, the nozzle releases both trapped air and water.
Due to the pressure involved, the quality and durability of the materials are crucial. Otherwise, you might experience the atomizer blowing up as you use it, or worse, an insecticide or pesticide.
Consider the durability of the materials and build as you check out the best atomizers for spraying plants that we listed in this post.
12 Best Plant Atomizer For Spraying Plant [Top Picks For 2023]
Check out the top picks for the year 2023. Please note that we listed all types of atomizers that can either produce a mist or fog. Check our guide in the latter part of this post to know the difference between a fogger and a mister.
Now, let's head over the atomizer options that you can choose from.
1. CHAPIN 20000 Garden Sprayer 1 Gallon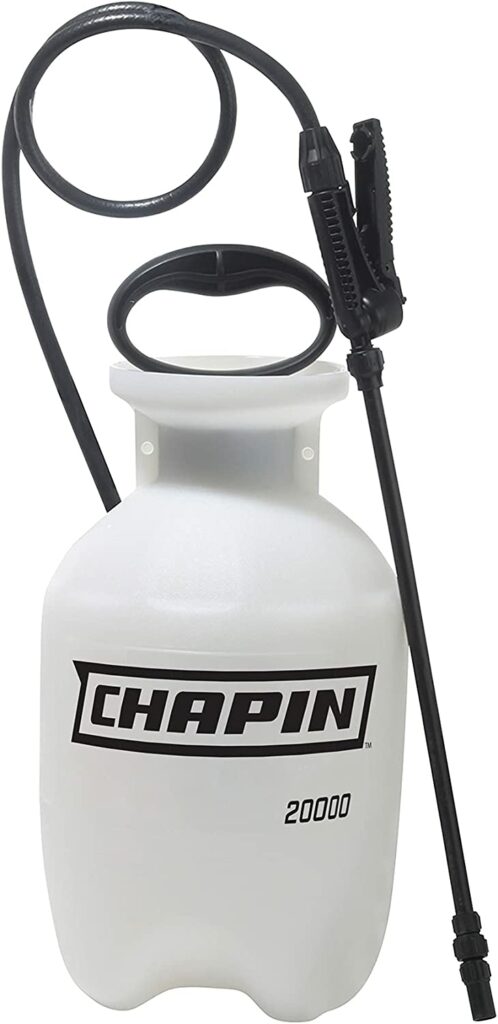 Chapin Garden Sprayer is probably one of the first models of plant atomizers in the market. It is among the widely used because of its ideal and convenient design and big capacity. If you have a big garden or tall plants to treat or mist, this brand is best for you.
This garden sprayer has a funnel-shaped opening to prevent spills. It also comes with a 34-inch hose and 12-inch wand with a poly cone adjustable nozzle. You can twist the nozzle to shift between coarse spray or a fine mist. The tank is made of durable polypropylene plastic which helps prevent any leaks.
The anti-clog filter of this sprayer is probably among its edge among its competitors. It can still spray despite the debris found inside the tank. The translucent color of the tank also makes it easier for you to check the water level and residue in the tank.
The materials used for this atomizer are compatible with chemicals found in common fertilizers, weed killers, and pesticides. It has a spray or flow rate is 0.4 GPM to 0.5 GPM. It can hold up to 1-gallon of any liquid solution, even pest and weed control.
Pros
Ideal for misting or watering overhead plants and pest control
In-tank anti-clog filter 
Big capacity and provides a fine mist
Chemical-resistant parts 
The adjustable nozzle helps ease misting issues
Long-lasting
Easy-to-use
Affordable
Cons
No spare gaskets or parts included.
The wand and hose are plastic which may not withstand the elements if left outdoors.
2. Flora Guard 0.4 Gallon Garden Sprayer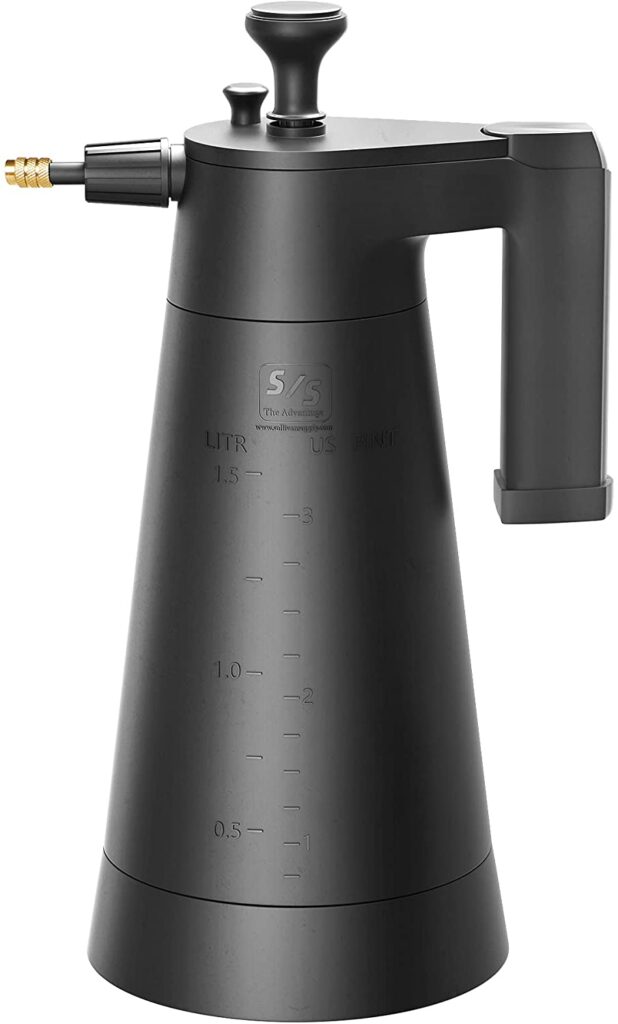 If you only need a small plan atomizer that also looks chic and classy, Flora Guard might be the one you're looking for. It is a handheld pressure spray bottle made of durable plastic and metal from its nozzles to its base tank. It has a matte finish that makes it look more aesthetic.
Like other plant atomizers for spraying plants, it has an adjustable brass nozzle that you can twist to change the water output from a water spray to a fine mist. Unlike other brands, it is equipped with a safety valve that automatically releases the excess pressure inside the tank exceeding 2.5 to 3 bars.
The safety pressure release feature is a safety edge among its competitors and helps prolong the life of the atomizer itself. Aside from that, the nozzle moves at a 360 angle for a more convenient misting.
This atomizer has a maximum capacity of 0.4 gallons (1.5 liters), which makes it suitable for gardening, carwash, and other household cleaning tasks. It also has a trigger lock that can help it stay on without causing strain on your thumb. The manufacturer provides a 1-year warranty in case something breaks.
The only limitation of this atomizer is it is not recommended for use on harsh chemical pesticides or weed killers. It may also be heavy to hold for some gardeners with injuries in the arm and the elderly. Other than that, this atomizer is well-loved by my gardeners.
Pros
Ideal for misting seedlings
Multi-purpose
Aesthetic and chic matte finish
Convenient tool for carwash and cleaning
Safety pressure release button to prevent the tank from blowing up
Easy to use
Good coverage
Cons
It is not suitable for handling strong chemicals for pesticides and fungicides.
3. VIVOSUN 0.8 Gallon Lawn and Garden Pump Pressure Sprayer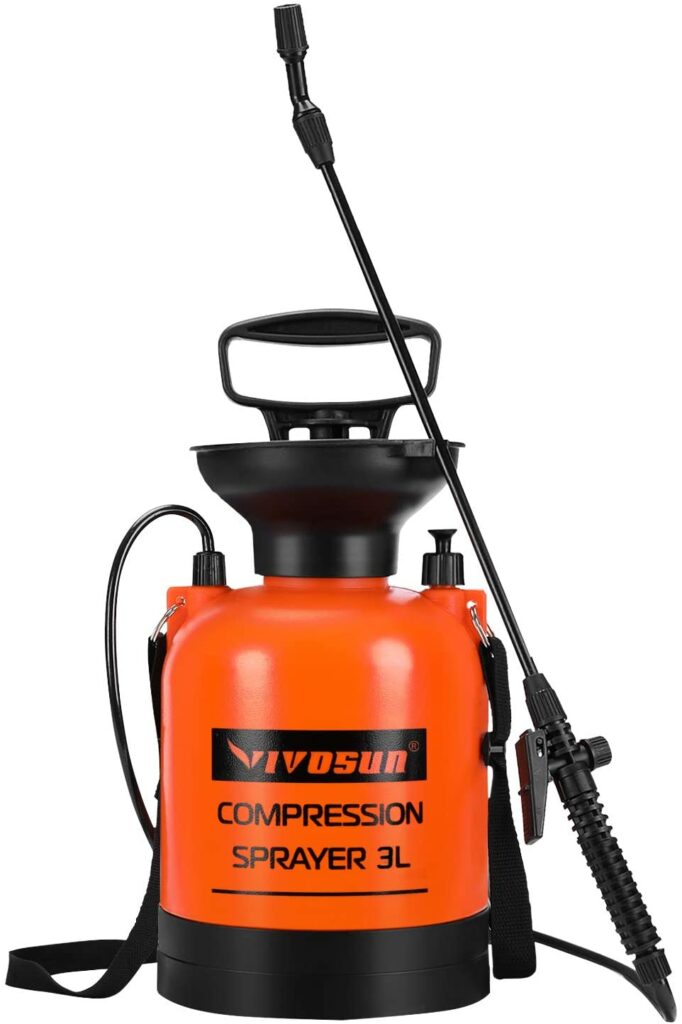 Of all the atomizers, Vivosun is probably the most loved atomizer for spraying plants. The brand is known for its edge when it comes to the durability of its products. Their Vivosun garden pump pressure sprayer has a 0.8-gallon (or 3-liter) capacity, suitable for indoor and outdoor use.
This atomizer has a bowl-shaped opening that serves as a funnel when you fill it up with liquid solutions. The body is made of durable plastic that is compatible with most chemicals. The tank is also translucent which makes it easy to detect if you're running low in solution or water.
The tank is connected to a 22 inches (56.5 cm) long wand that can help you treat and mist hanging plants and tall plants. For convenience, it comes with a shoulder strap, and the wand is connected to a grip handle to trigger the shut-off valve.
This atomizer is well-loved because it is built to last. For extra detail, this brand also added a weighted base to prevent the tank from toppling over. It also comes with a trigger lock to ease the strain on your hands while misting or treating your plants.
Pros
Durable materials
Built to last
A wand that helps you mist tall plants.
Easy to use 
Shoulder strap for convenience
Has spare gaskets or rubber seals
Provides a consistent and controlled stream of mist 
Pump and spray while walking
5 to 6 feet spray distance
Value for money
Ideal for humidifying growing tents and for spraying compost teas
Cons
It requires gentle care as some parts may break when placed under too much pressure.
4. Itisll Manual Garden Sprayer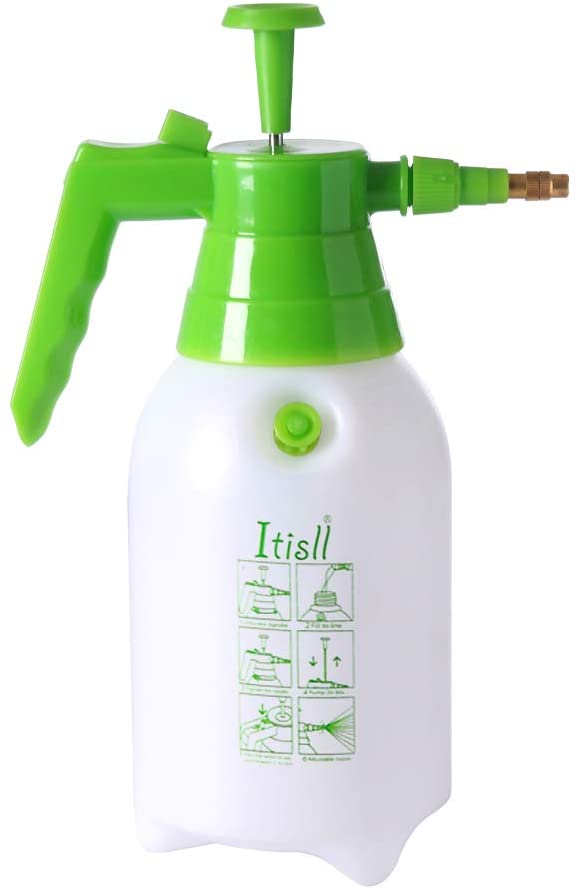 Itisll Manual Garden Sprayer is another popular mister or atomizer in the market. It is praised for its efficiency and how the manufacturer provides emphasis on the details of the sprayer. For starters, it comes with a spare part kit which is big for most gardeners.
The majority of this atomizer is made of durable plastic. However, the adjustable nozzle is made of brass. The nozzle is intended by the manufacturer to be made of metal to achieve a fine mist output.
Though some parts are made of brass, it is not suitable for use on harsh chemicals like pesticides, fungicides, and herbicides that are acidic and corrosive.
This atomizer has a lock switch to keep the water flowing without straining your hands. It is also equipped with safety features such as a pressure release button when the pressure exceeds 2 to 3 bars. With that, you will not have any risk of insecticide or any solution bursting in your face, which can put your health at risk.
Some added points for this brand are their spare gaskets or rubber seals and filters to prevent any clogging issues in the nozzle. Most gardeners like Itisll because it is just enough for what they need. It is not heavy and easy to use.
Despite its popularity, some of the gardeners notice defective parts. Some say their tank no longer takes in pressure buildup, while some have problems with the nozzle.
Pros
Easy to control and use
Lightweight and convenient to carry
Have a trigger lock to avoid strain on your hands
Filter to prevent clogging the nozzle
Spare parts
Cons
Not ideal to use with harsh pesticides and herbicides
Some parts get damaged after several uses based on the experiences of other gardeners.
5. Tabor Tools1.3 Gallon Lawn and Garden Pump Pressure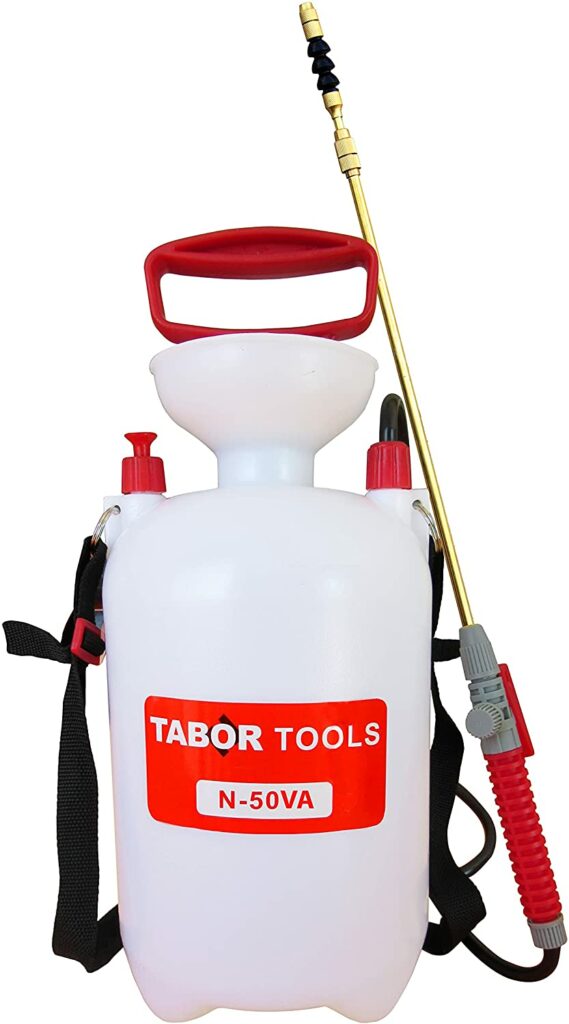 Tabor Garden Sprayer is getting more and more reviews due to its durable performance. It stands out among its competitors because of its brass wand that connects to the nozzle.
If you're done using defective plastic sprayer wands, this brand is worth the try. The 16.5-inch telescopic extendable brass wand can help you treat and mist hard-to-reach areas.
This atomizer for spraying plants has a 1.3-gallon capacity, suitable for indoor and outdoor use. Due to tank capacity, it is ideal for car washing, misting plants, and bathing your pets. The manufacturer does not recommend using it on corrosive and acidic liquids and solutions above 131°F.
To conveniently handle its weight, this atomizer comes with a shoulder strap. It also has a funnel-shaped opening to prevent the solution from pouring all over the place.
Another unique feature of this atomizer is the rubber that rotates in 360 degrees where the nozzle is attached. With the rubber attachment next to the nozzle, you can spray water or solution in any direction.
Due to its expandable wand, some gardeners no longer see the need to use a ladder to treat their tall plants. It is also affordable for its quality.
Pros
Lightweight 
Convenient and comfortable to use due to its wands and straps
Sprays and holds the pressure well
Affordable
Have expandable telescopic wand and nozzle
Ideal for watering seedlings
Durable and long-lasting
Cons
Some batches of this product have defective seams. So, it has mixed reviews. However, some had this product working for several years and still working.  
It is not suitable for handling corrosive and acidic chemicals.
6. PetraTools 4 Gallon Battery Powered Backpack Sprayer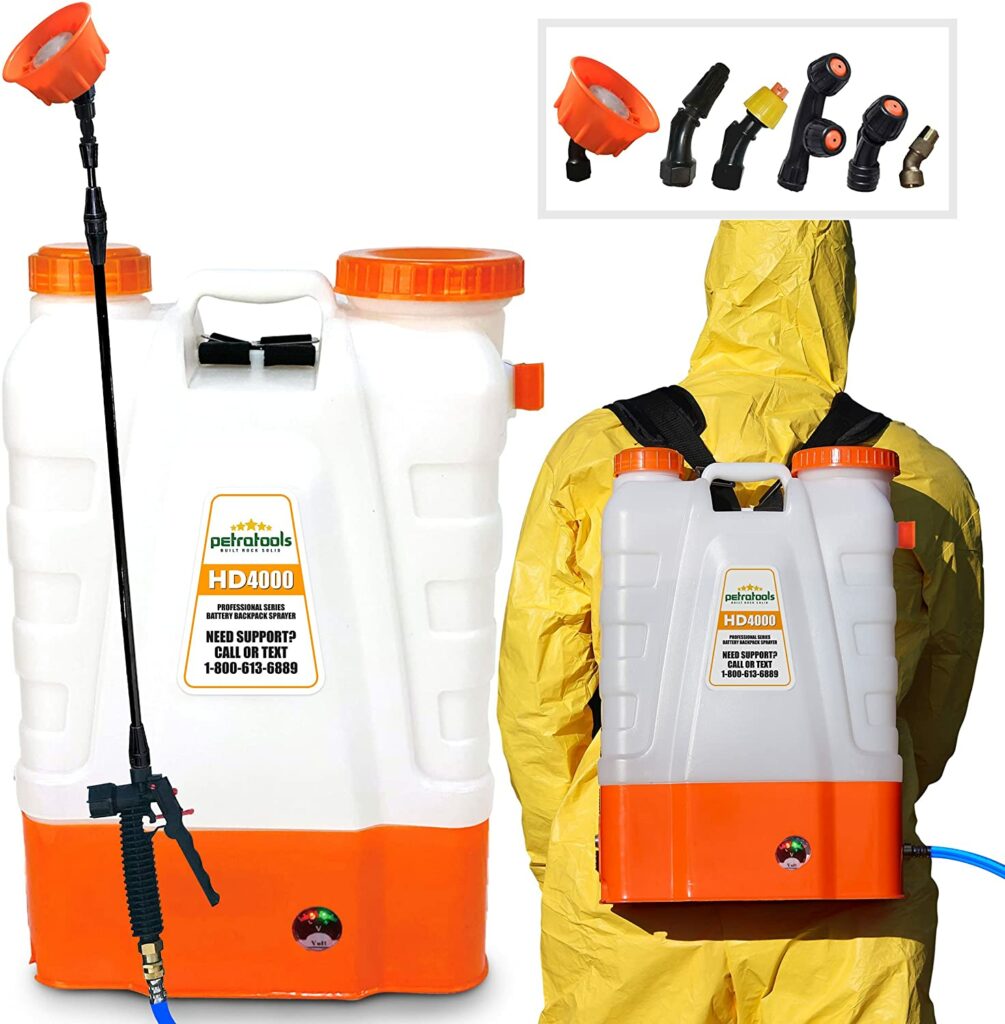 If you have an injury or have no patience in pumping your sprayer, there are now battery-operated atomizers like PetraTools Backpack Sprayer. It is powered by an automatic 70+ PSI pump wherein you can adjust the output of water or liquid. In one battery charge, the sprayer can last for 6 to 8 hours.
The sprayer comes with a battery, a wand, and multiple nozzles that can help you achieve the kind of mist or stream that you want for your plants. Like most of its manual competitors, it has a locking trigger to help ease the strain on your hands when misting a large area.
The tank is wearable through its backpack straps which help manage its weight. The tank can contain about 20 gallons of liquid. The 8AH lead-acid battery of this sprayer can last longer than most 2.0 lithium sprayers found in other sprayers.
Aside from its automatic pumping function, the tank also comes with a screen filter to prevent clogging. What makes it more fascinating is it provides multiple nozzles based on your needs. Take it like a pressure washer where you can use specific nozzles to do distinct cleaning tasks.
Pros
Long-life battery
No pumping required
Convenient and easy to use
Ideal for gardeners with injury and the elderly
Have multiple nozzles to use 
Padded shoulder straps
20 gallons capacity 
Easy drain tank design 
Ideal for greenhouses and huge yards
Time-saving
Good customer service
Cons
Battery problems found in some units
7. Solo 418 One-Hand Pressure Sprayer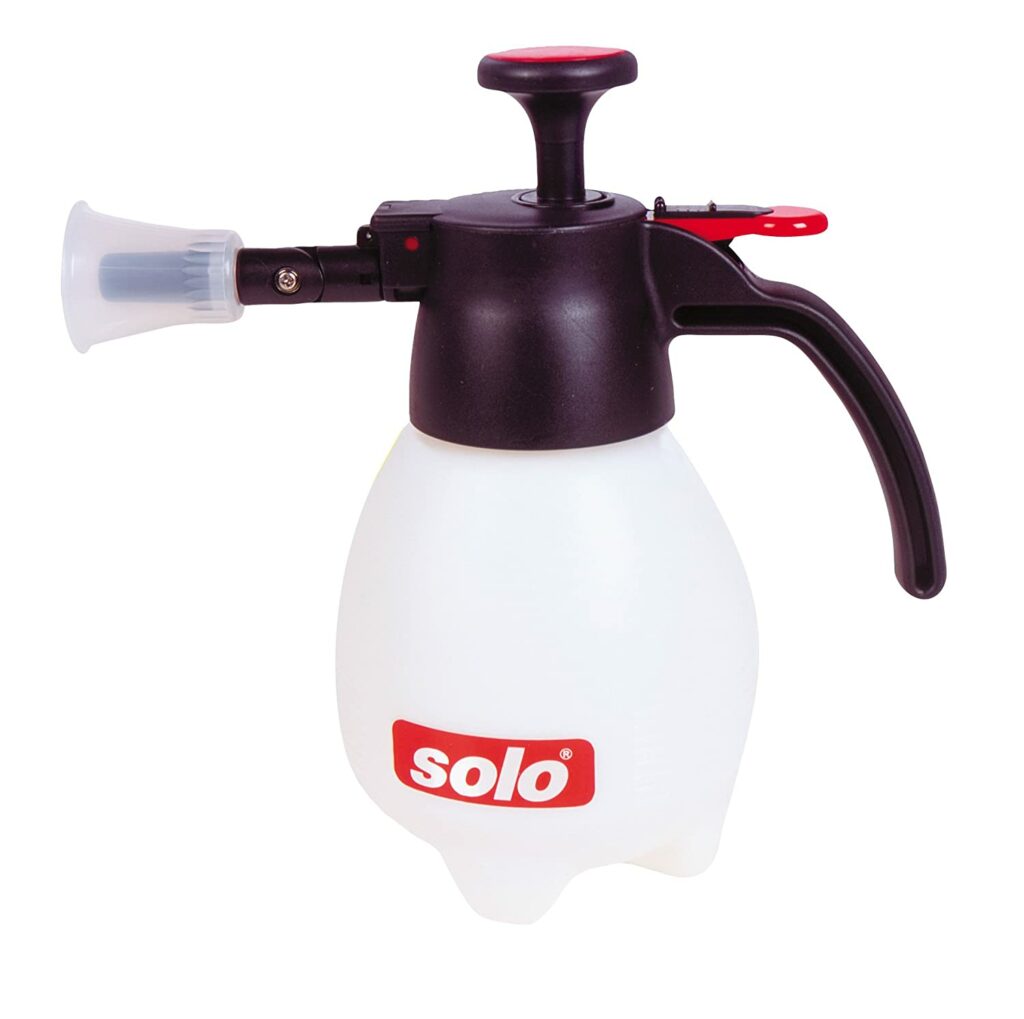 Solo One-hand Pressure Sprayer is an ideal option for misting small gardens. It is a lightweight atomizer that you can use for fertilizing and misting your plants. Its unique drip guard makes it stand out among the rest since it prevents the solution from getting to your clothes and skin.
The tank of this atomizer has a 0.26-gallon (1-liter) capacity. It is made of durable plastic connected to an adjustable nozzle. It is lightweight due to its plastic materials, making it easier to carry around. It has a trigger lock feature to provide a continuous stream without straining your hand.
This atomizer is ideal for those who want to apply oils and chemicals to plants. It uses Viton seals that can handle petroleum or any harsh chemicals. Gardeners choose this atomizer because of its durable parts that allow them to use it on any liquid, even corrosive and acidic ones.
Pros
Easy to control and use
Lightweight and convenient to carry
Have a trigger lock to avoid strain on your hands
Drip guard 
Spare part
Chemical-resistant Viton seals
Cons
8. Yebeauty Fine Mist Plant Atomizer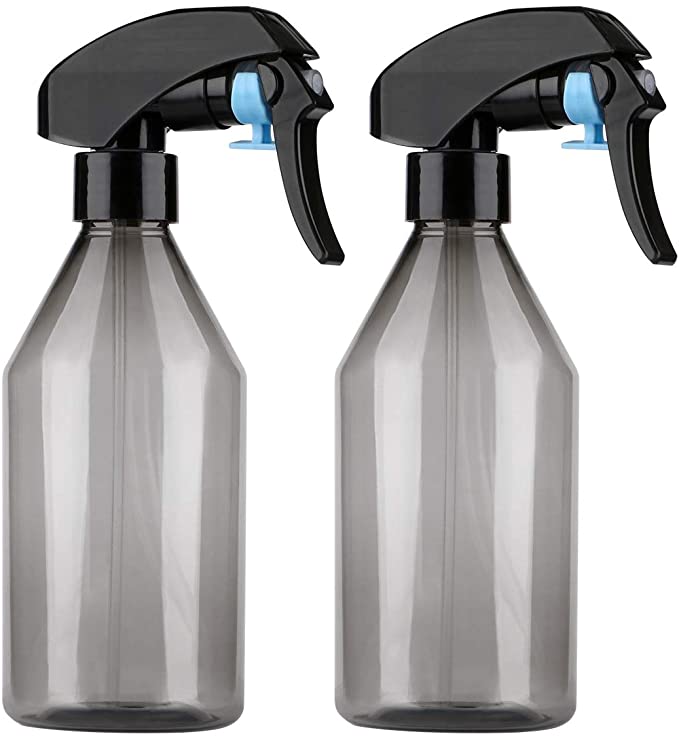 Though most gardeners are done with the usual plant misters, you may find some durable mister options in beauty products like Yebeauty Plant Atomizer. It is initially intended as a hairspray. However, it is also efficient for providing the ideal mist for your plants.
This fine mist 10 oz (300ml) spray bottle is 2.4 inches by 7.2 inches in size. It is ideal for gardeners who look for misters for their small plants indoors. It has a soft trigger that you can conveniently press to release water. It is your usual spray bottle but provides a finer mist.
The spray output covers a wider range, which helps spread water or any solution evenly. It is also multi-purpose both in gardening and in household cleaning chores. Most gardeners settle for this atomizer because it produces a fine mist that prevents drip marks indoors.
If you are looking for an atomizer that is simple, affordable and produces a fine mist, this one is for you.
Pros
Affordable
Easy to use
Ideal for misting indoor plants
Durable
Value for money
Cons
Some parts are sharp but still work as endorsed.
9. ACG-INC Electric Plant Mister Spray Bottle For Indoor/Outdoor Plants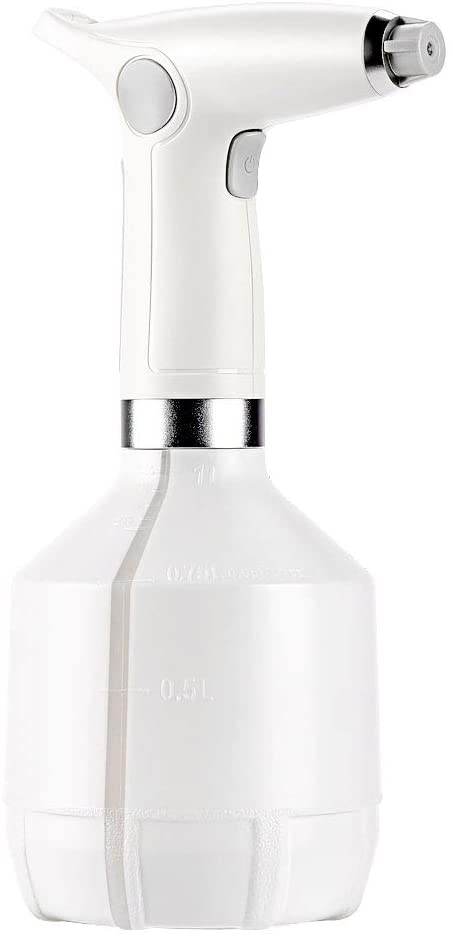 For an upgraded version of a simple mister, you may opt for a rechargeable electric atomizer from ACG-INC. It is powered by a 2000maH battery that helps prevent you from pressing the button or pumping the spray for a long period. It helps ease the strain on your hand and makes misting a fun gardening chore.
This atomizer has a 0.26-gallon (one-liter) capacity released through an adjustable copper nozzle. It is easy to use and only takes 2 seconds to press the button, and the sprayer will continuously mist unless you turn the power off.
The battery life of this atomizer lasts for about 3 to 5 hours. So, it takes several watering sessions before you need to plug it in again. It is among the most efficient atomizers used for gardening and sanitation.
Pros
Easy to use
Rechargeable electric mister
Long battery life
Convenient for your arms
Affordable
Durable
Multi-purpose
Can handle alcohol and other sanitation solutions
Cons
Not ideal for handling harsh and corrosive liquids
10. Hudson 99598 Fog Electric Atomizer Sprayer, Commercial/portable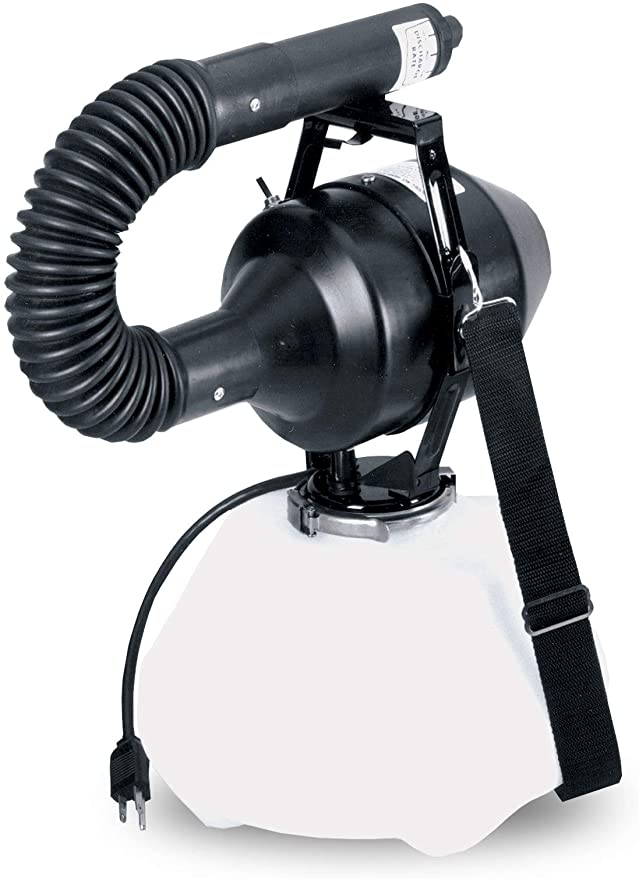 Hudson Fog Electric Atomizer is ideal for gardeners with greenhouses that require a specific humidity level. You no longer need to pump to build pressure since this fogger is electrically powered.
This fogger releases water or solutions between 22 to 50 microns. With that size of droplets, your plants will have less risk of developing fungal diseases since the leaves will not be dripping wet. It operates on 110V AC power. The only catch is it is not battery-operated.
The tank has a 2-gallon capacity and shoots mist at a distance of 13.5 feet. Due to its weight, it also comes with a shoulder strap for easy maneuvering when used. Gardeners with greenhouses love this fogger due to its power and uniform misting spread.
The only concern most gardeners notice about this fogger is it releases a powerful mist that can move your plants like a hurricane. So, when using it, you must aim at the top of the plants to spread the particles of water and chemicals evenly without harming your seedlings and plants.
Pros
Provides finest mist ideal for humidifying greenhouses and growing tents
Powerful mist release reaching 13.5 feet
No pumping required
Easy to use
Shoulder straps
Best for misting a greenhouse, grow tents, and commercial growing gardens
Cons
It does not have a battery, so you may need to invest in extension cords to mist a big area
11. Framar Pink Premium Hair Spray Bottle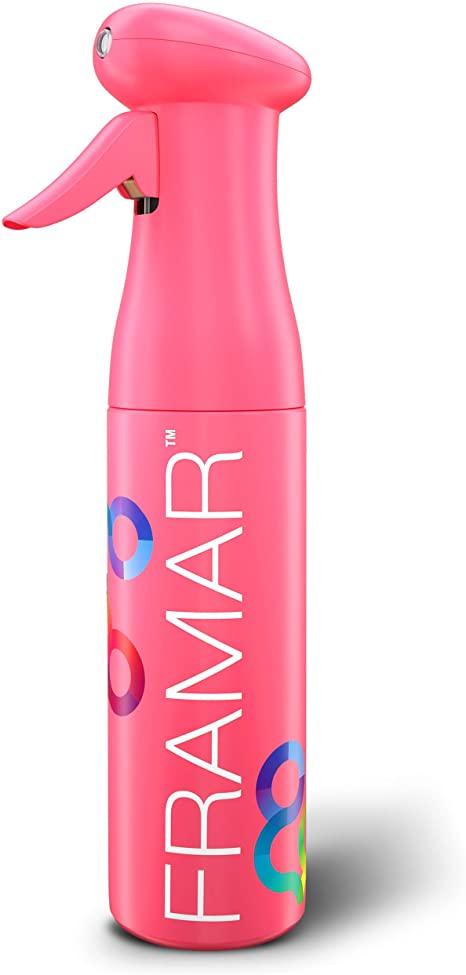 Though it looks more like a hairspray than an atomizer for spraying plants. The Framar Hair Spray Bottle is one of the best simple atomizers in the market. Don't be fooled by its sleek look because it provides a continuous release of fine mist.
This spray bottle has a soft trigger lever that will trigger the release of fine mist that sustains even if you stop pressing the lever. The quality of the mist it produces mimics the ones you find in an aerosol spray.
This spray has an 8.5 oz (250ml) capacity and is easy to use. No assembly is needed, unlike most garden sprayers. Having this prayer in your garden will surprise you with its misting prowess.
Pros
Simple but effective plant atomizer
Affordable
Provides continuous mist longer than most sprays 
Sleek design
Easy-to-press lever
Multi-purpose
Cons
It has limited water capacity.
Not ideal for gardeners with hand arthritis.
12. Homenote Misting Cooling System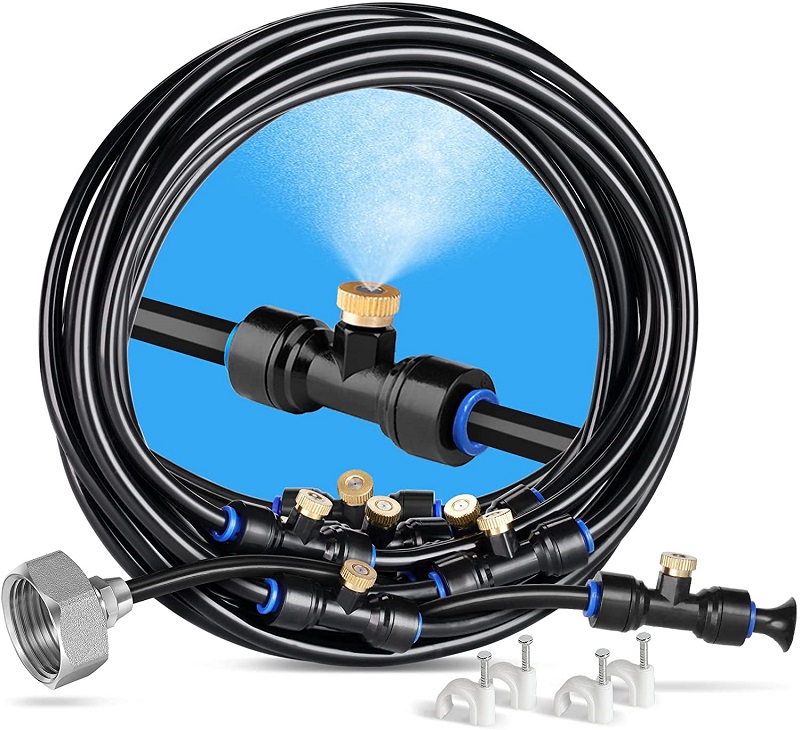 If you want a hands-free misting tool for your garden, nothing beats a misting system connected to your outdoor spigot. Homenote Misting System is an ideal option for big gardens.
It is also best for gardeners who want to save time and effort in taking care of their plants. The whole system comes with the following materials:
26FT (8M) Misting Line
7 Brass Mist Nozzles
Brass Adapter (3/4″)
One of the benefits of having a misting or atomizer system in your garden is it helps lower the temperature and increase humidity during the dry season. According to the manufacturer, it helps decrease the air temperatures to 68℉ (or 20℃). It is also multi-purpose and effective to use in:
Garden
Vegetable land
Landscaping
Greenhouse
Livestock farm
Trampoline water park
Swimming pools
Animal cages
This system no longer needs electricity or battery power to function. You can tap it into your outdoor spigot, as long as you have good water pressure in your area.
Pros
Easy to set up
Mists a garden in one go
Durable brass nozzles
Easy to connect to your spigot
Uses UV-resistant tubing
Increases humidity and decreases air temperature during the dry season
Cons
Not ideal for households with low water pressure
---
6 Features To Look For in a Plant Atomizer
As a gardener, our gardening tools are the precious investments we expect and hope to last for a long time.
So, in looking for an atomizer for spraying plants, here are some essential features that you should check into before buying:
Durable Nozzles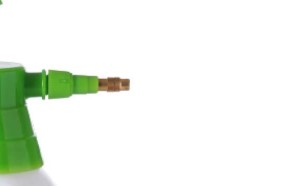 The nozzle is a crucial part of any tool that we use in watering and fertilizing plants. It is the part that helps disperse smaller microns or droplets of water.
Check for a non-clogging nozzle that can also be cleaned after use. Some varieties have a filtration system to prevent clog when you use the atomizer with fertilizers or pesticides.
Sturdy and High-quality Water Tank
The body of the atomizer that holds the water or any liquid should handle pressure well. The last thing you want to experience is being sprayed with chemicals from fertilizer, pesticide, or water when gardening.
Adjustable Handles and Levers
Convenience and ease of use are also other advantages that you should look for in an atomizer for spraying plants. Some brands have a lever lock to ease the strain on your thumbs and hands while misting or fogging your plants.
Lightweight and Easy To Carry
Another factor for the convenient use of an atomizer is the location of the handle and how it eases the strain on your hands and shoulders. Some brands that can carry a capacity of 1 gallon come with a strap to ease the lifting issues when misting.
Chemical-Resistant Seal or Rubber
Since you can use atomizers for a variety of liquid and gardening chemicals, the rubber should be high-quality and can withstand strong chemicals like pyrethrins.
Multi-Purpose
Choose an atomizer with a design that you can use for other purposes like disinfecting your home, cleaning your bathroom, or even using it when prepping your hair. This category is quite subjective and heavily depends on your needs in your garden and at home.
---
Benefits of a Plant Atomizer
Though misting your plants using an atomizer is another task, it also provides loads of benefits. Take it as extra care for your lovely plants in times that they need moisture most.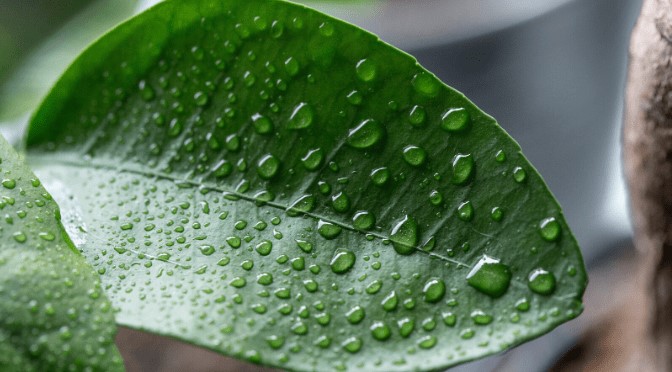 Here are some of the known benefits of using plant atomizers for misting your plants:
Mists and fogs produced by plant atomizers help boost the humidity around your indoor plants. Most of the time due to air conditioning and other factors, the air loses the right amount of humidity ideal for your indoor plants, leading to yellowing of leaves and dryness.
The tiny microns also prevent overwatering blues that most novice gardeners experience once in a while.
A plant atomizer for spraying plants also helps provide a uniform coverage when foliar feeding your plants.
The fine mist from plant atomizers also helps recreate the humid environment for your tropical plants.
Leaves that are getting crisp and dry would benefit from occasional or routine water mists or fogs. The tiny microns can help rehydrate the plant through the leaves.
Aside from atomizers, it's also best to invest in a pH and moisture meter to prevent overwatering or underwatering your plants.
---
Kinds of Atomizers: Difference Between Fog and Mist
From our selection in this post, you may notice that some are foggers and some are misters. Though they are both classified as atomizers, they are not the same when it comes to microns.
According to the University of Massachusetts Amherst, fog particles produced from a fogger atomizer machine are about 10 microns in size.
The fog droplets are so small that you can barely see or feel them as much as a mist. Mist, on the other hand, spans around 50 to 100 microns, which also falls under the ideal microns size for watering plants.
The fog particles spread in your house or around your plants remain suspended in the air until they evaporate. Due to their small size, it is easier for them to evaporate than mist. Mist produces larger droplets that weigh more and take longer to dissipate in the air. It is more likely for the water droplet to wet the leaves and topsoil.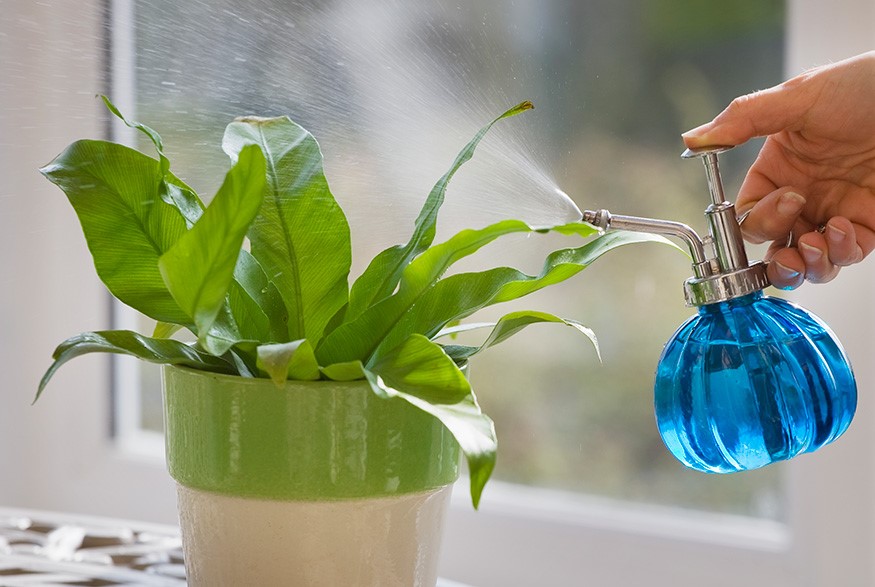 If you aim to improve the humidity around your tropical plants, choosing an atomizer fogger would be the best option.
On the other hand, if you want to water or foliar feed your plants, atomizer misters are better for the job.
The best time to mist or fog your plants is early in the morning. Misting at night can increase the chances of your plants developing plant diseases.
Final Thoughts
We hope that this post has been helpful in your search for a durable atomizer for spraying plants. The best ones on our list based on durability and gardeners' satisfaction are as follows:
In choosing a sprayer, don't always rely on the number of ratings and stars, but on their capability to solve your gardening problems. We hope that the insights we shared in this post, saved you from buying defective and misleading products online.
Let us know in the comments which atomizer has worked wonders for your garden in years.
Also, please don't forget to share this post with your friends so they can also buy quality products for their gardens.