Garden paths are often the overlooked part of gardens. However, the secret to one of a kind garden lies in the small details added to the pathways. Discover the different garden path ideas in this post that you can use to transform your simple yard into a hidden paradise.
(You could use the table of contents below to jump to the sections that are most important to you.)
---
5 Things To Consider In Choosing A Garden Path Idea
Garden paths are essential for the functionality and aesthetic appeal of your yard. The crucial things that you need to consider in choosing a garden path idea are the following:
Material durability
The materials you'll choose have their respective longevity. Mulch or bark chips, for example, can be an ideal garden pathway.
However, they can degrade or decompose over time. Some paver materials can also be more durable than concrete.
Design
The highlight of improving your garden pathway is the type of design you want to achieve. Some garden path designs are easier to execute, while others require the help of professionals, especially if you are dealing with heavy stones and boulders.
Obstructions
One of the major concerns you should consider in building a garden path is the obstructions like in the proposed area. It can be a tree, a physical structure, or a water feature. It's a tough decision to get rid of them, especially if you have to spend a lot of money on demolishing some structures.
Location
The path location ensures that it will serve its purpose. Otherwise, the project will be a waste of resources. The garden path should be in the area where it's most convenient for you and your family members to move from point A to point B. It should also be where there is high foot traffic.
Budget
Budget is a crucial consideration for building your dream garden path. It will be a deciding factor if your design is feasible or if you need to find a more affordable alternative.
With those factors in mind, you can now start checking out some of the best garden ideas that suit your budget and the aesthetic of your yard.
87 Garden Path Ideas To Change Your Garden Experience
The landscaping jargon for garden pathways can be overwhelming for most homeowners. So, we categorized each design by material to help you become familiarized with them in a digestible manner.
Let's start envisioning your garden path!
Stone pathways
From low-cost garden paths to high-end and large-scale garden projects, stone paths never cease to impress homeowners. Stone is sturdy and can withstand the harsh sun and extreme cold.
In landscape design, a stone path also provides a more natural vibe to your garden that matches tropical, Scandinavian, and Japanese designs.
Here are some of the stone finish designs that you can use while executing the garden path ideas below: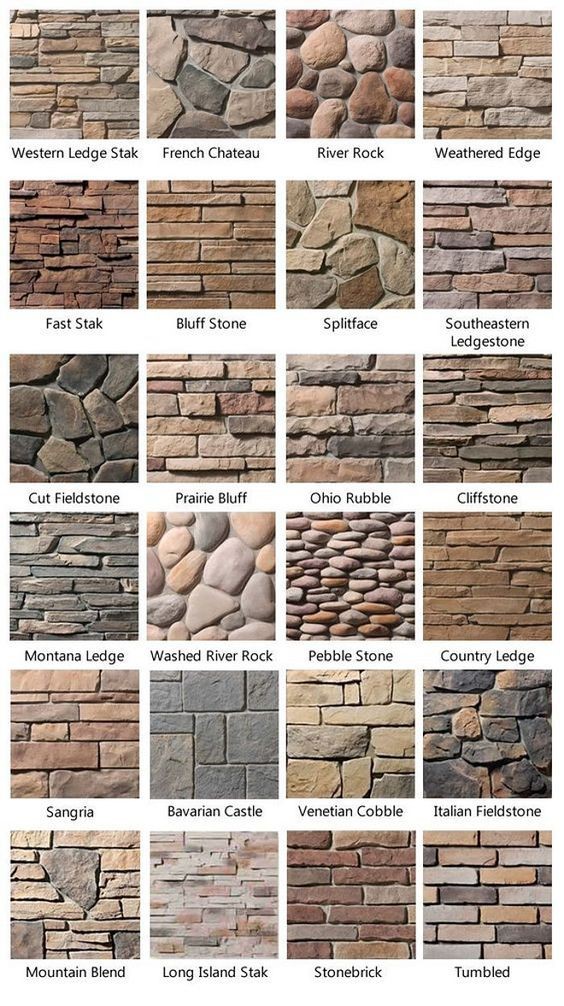 Combined stone designs
To achieve unique designs and formations, homeowners use different types, shapes, and colors of stone pathways.
Here are some garden path ideas that give you some inspiration for your path design: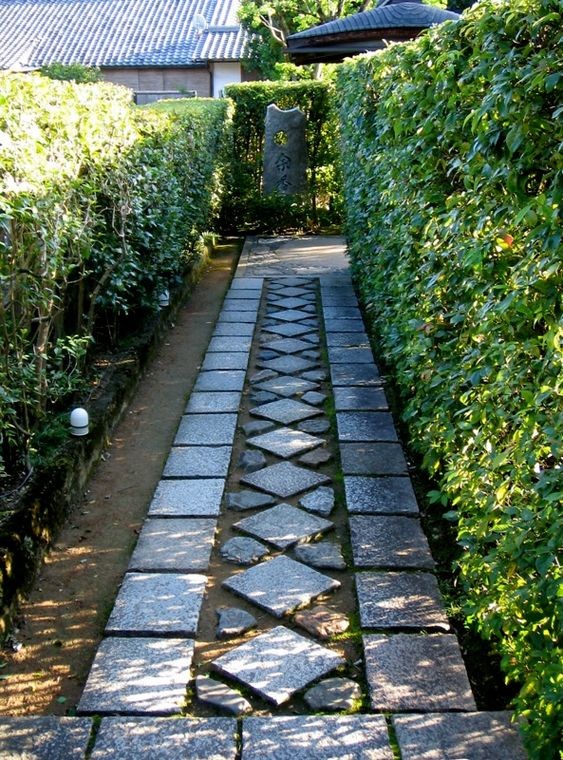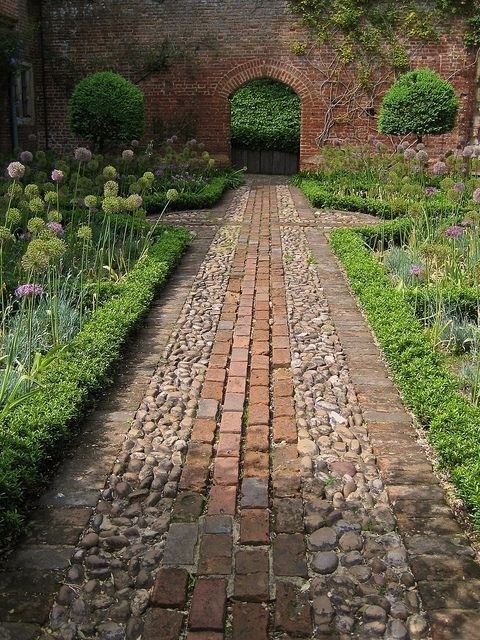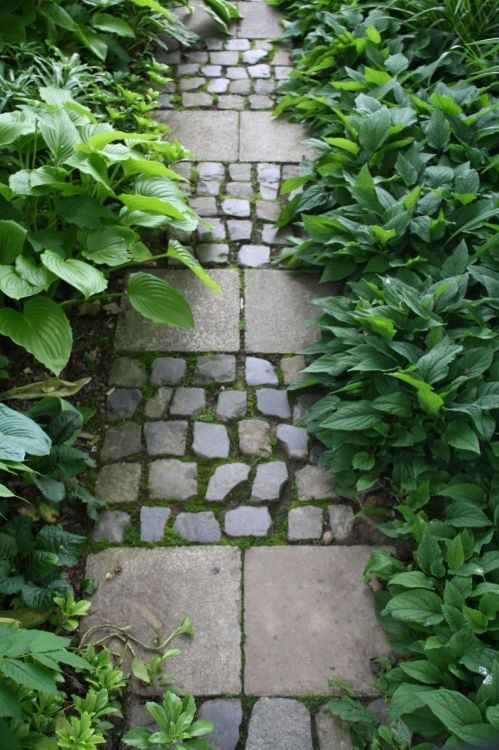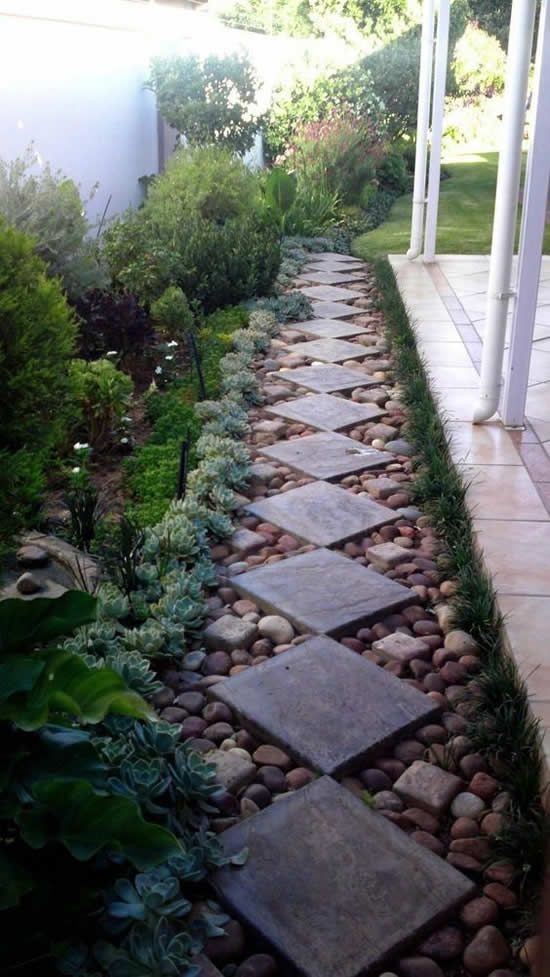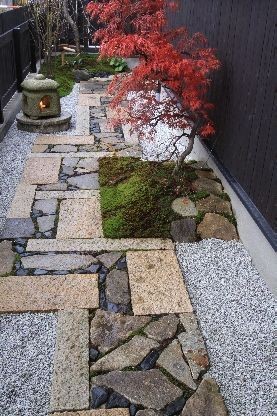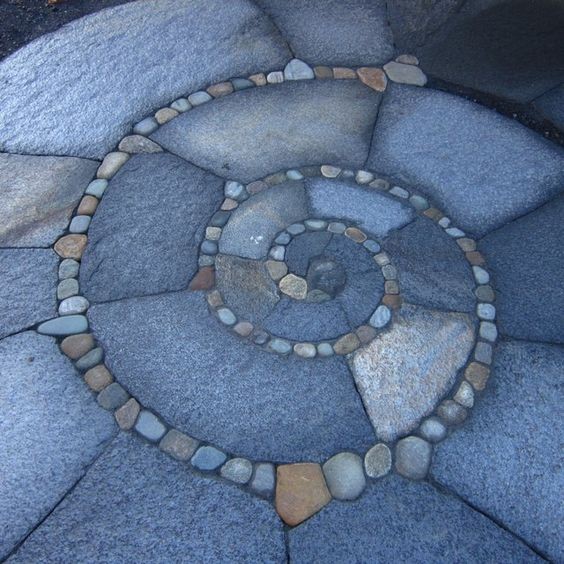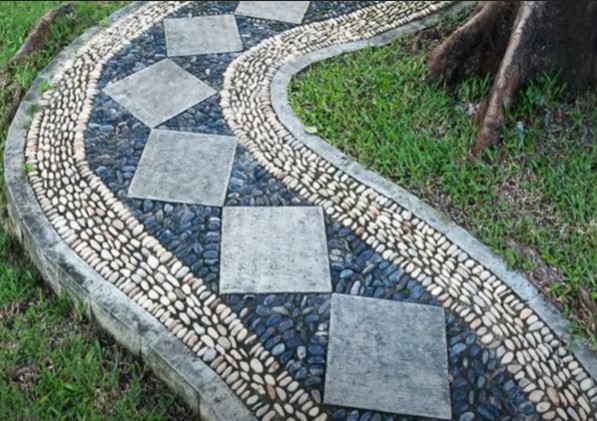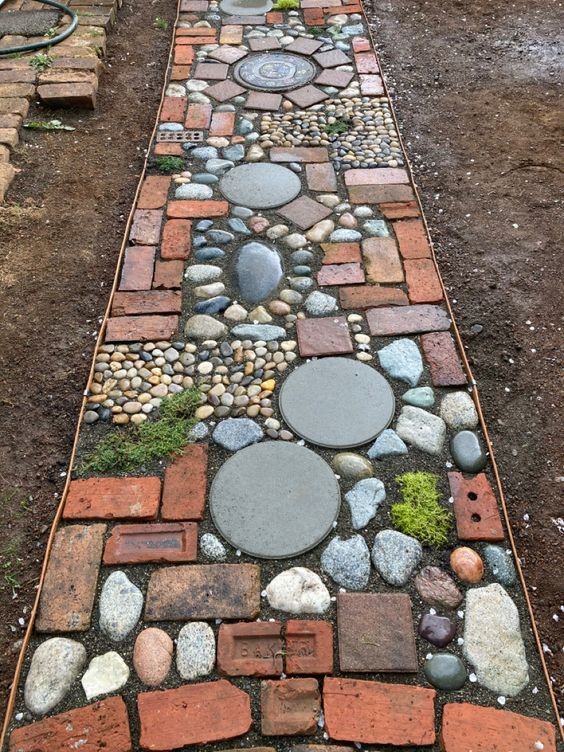 Mosaic pathways
If you've got some creativity in you to create a unique mosaic pathway, you'll probably have the best yard in your entire neighborhood. Only a few can create a unique mosaic pathway due to the amount of time and resources needed to build it.
To have a gist of how hard it is to create a mosaic pathway, here are some garden path ideas that might inspire you: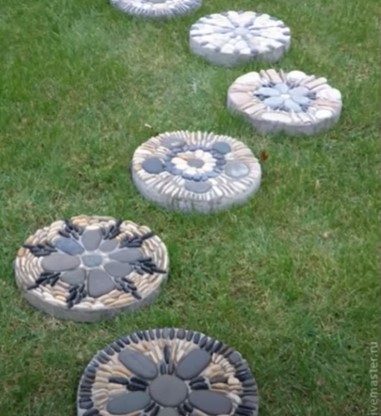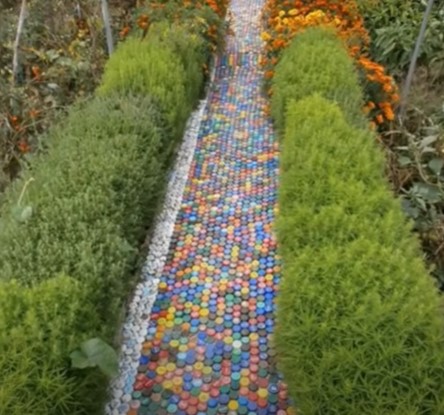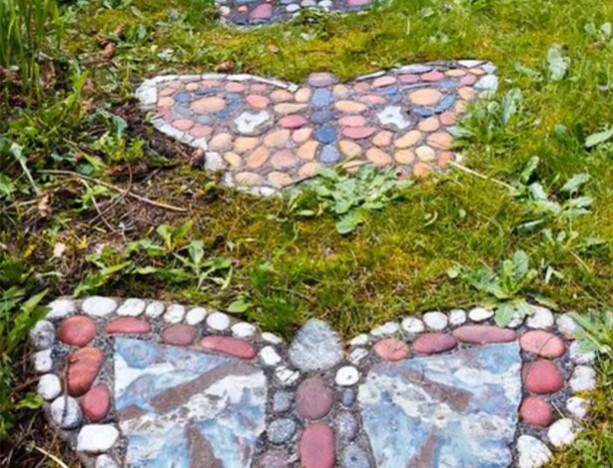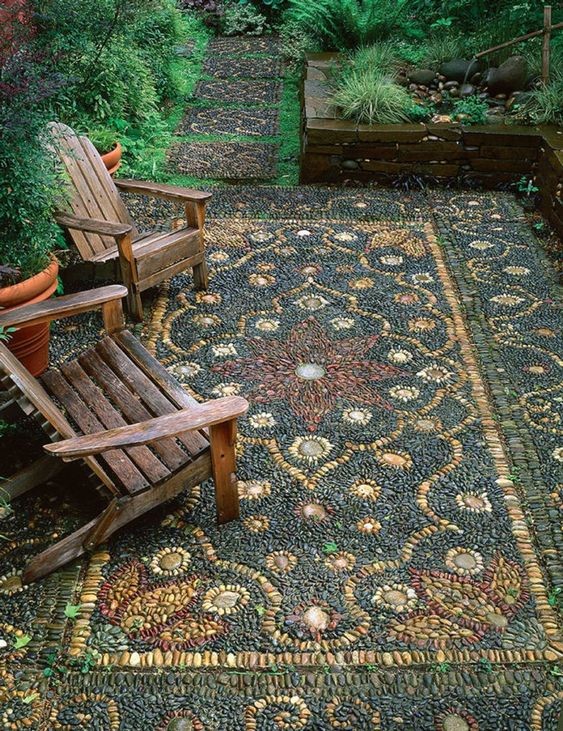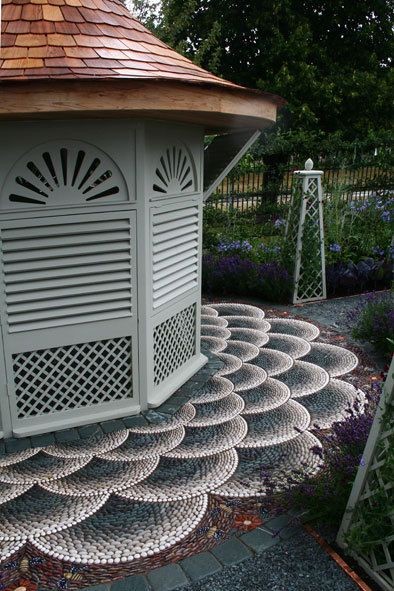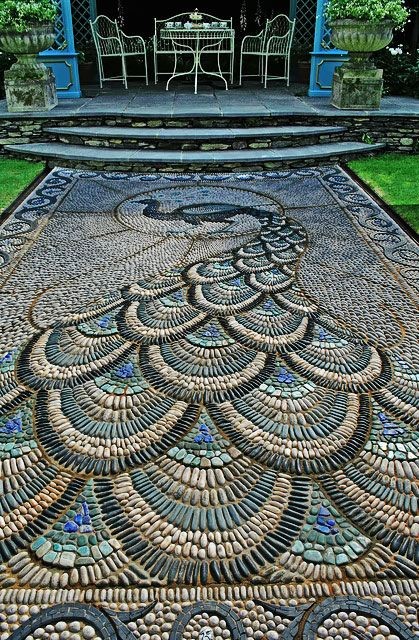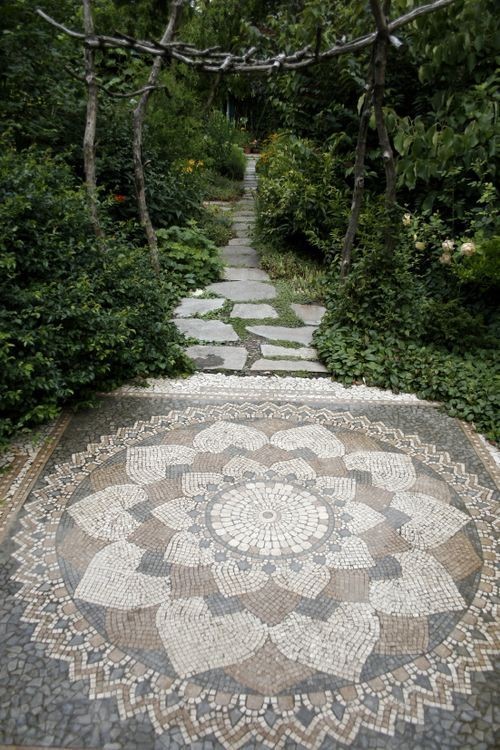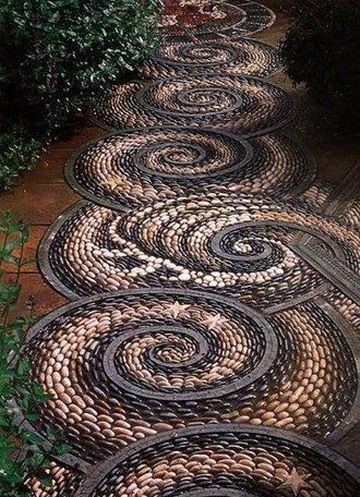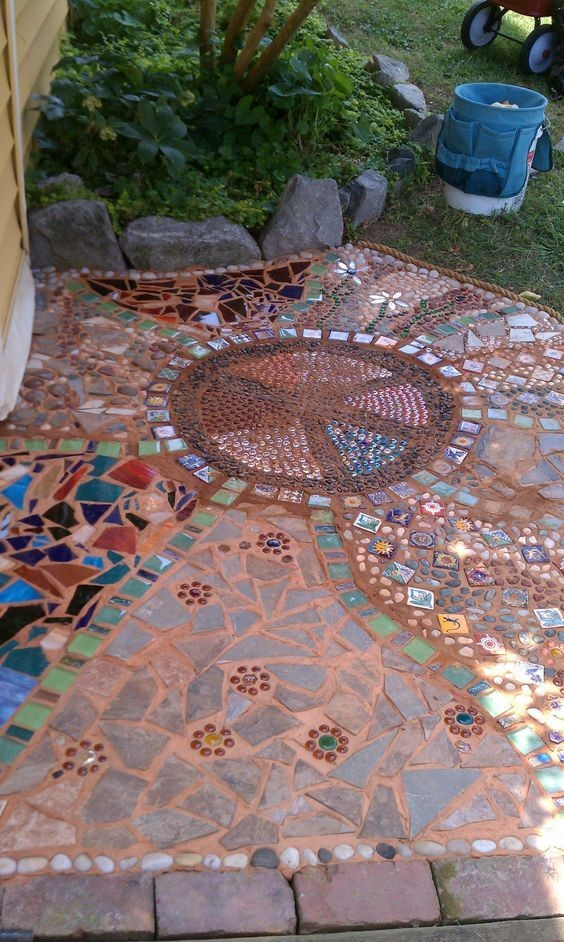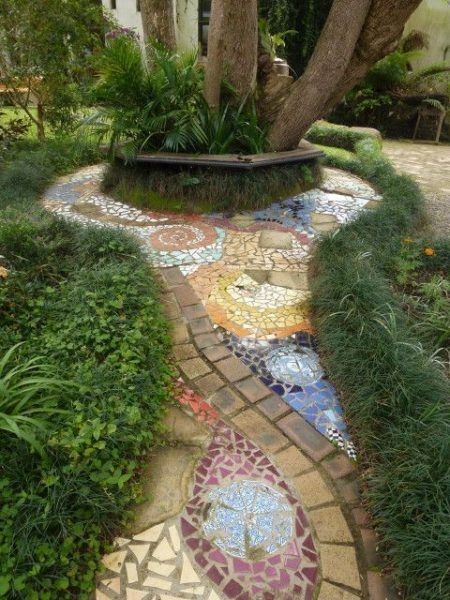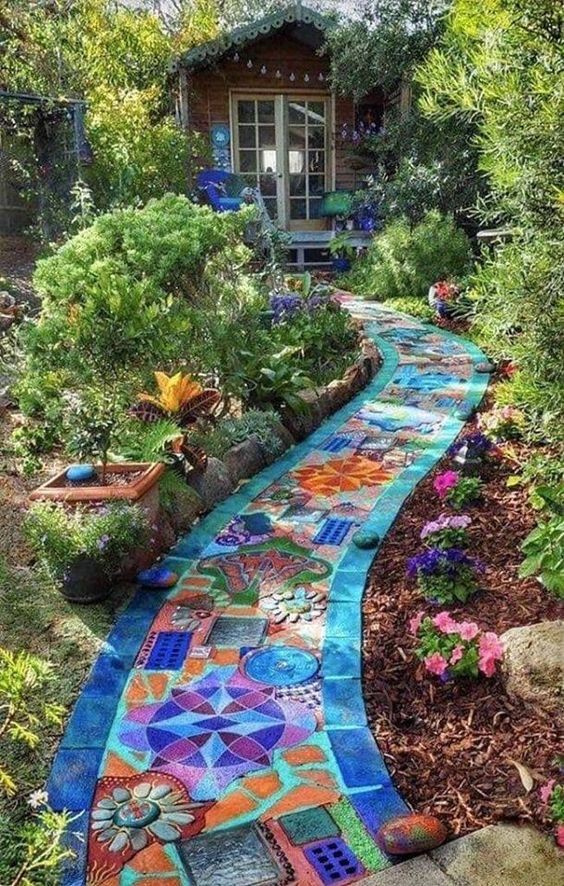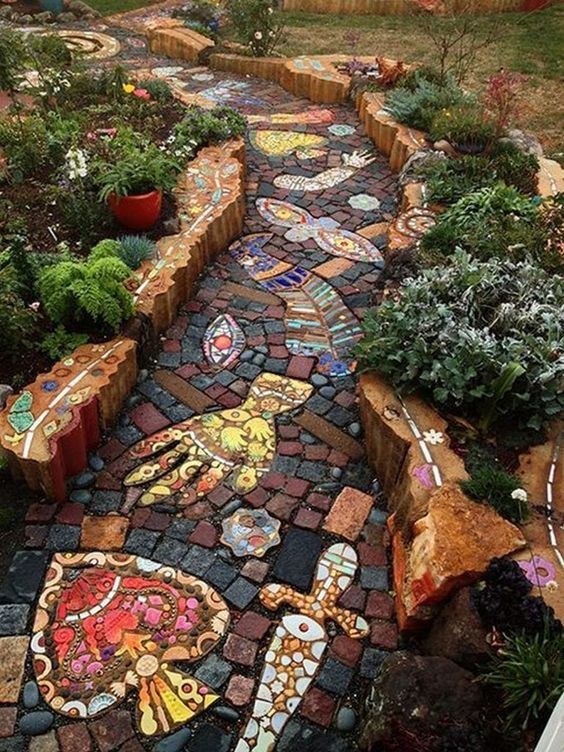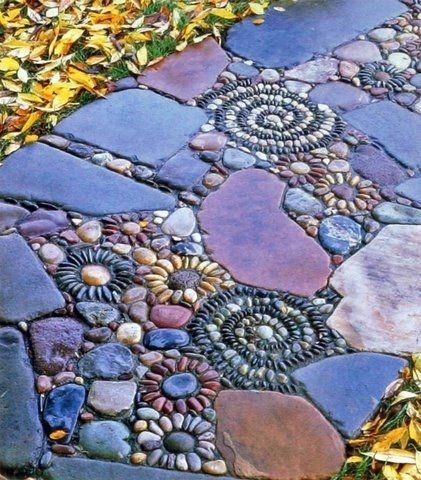 Mosaic pathways are intricately designed to showcase different patterns inspired by the culture, art, and beliefs of the homeowners.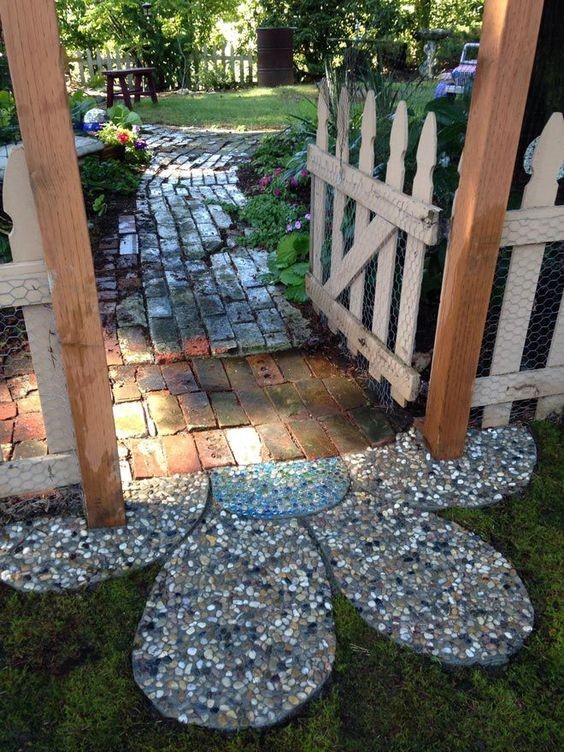 Cobblestones
Cobblestone is a stone larger than a pebble stone but smaller than a boulder. It is a material used in ancient times to build streets. Cobblestones are a trademark style in most Portuguese and Italian landscape designs.
If you're going for a Mediterranean theme for your garden, using a cobblestone material might be one of the few materials that will match the theme you're going for.
It can be costly but using cobblestones as a pathway material is a long-term investment since they are long-lasting. To help you visualize, here are some garden path ideas that creatively use the beauty of cobblestones.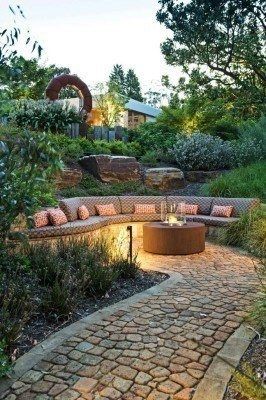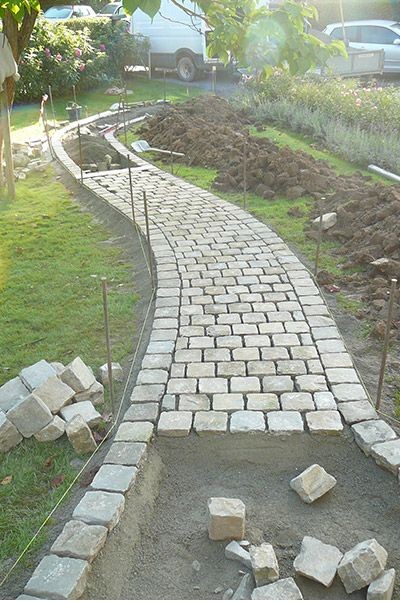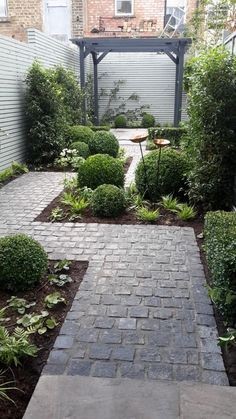 Flagstones
The natural color and texture of flagstones are the reasons why many homeowners love using them for their pathways. They are wide enough to cover a lot of space, making them more cost-efficient. It is also easier to install than other types of pathway materials.
For that reason, some homeowners no longer need to hire professionals to lay down the flagstones in their garden.
Here are some of the garden path ideas that use the simple, but functional beauty of flagstones: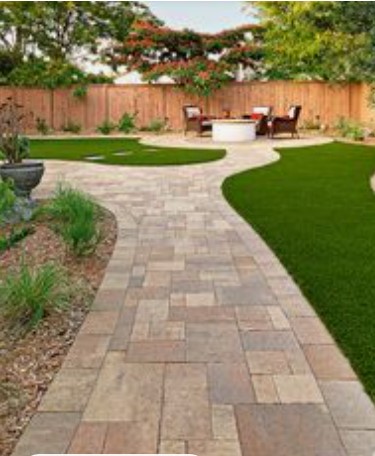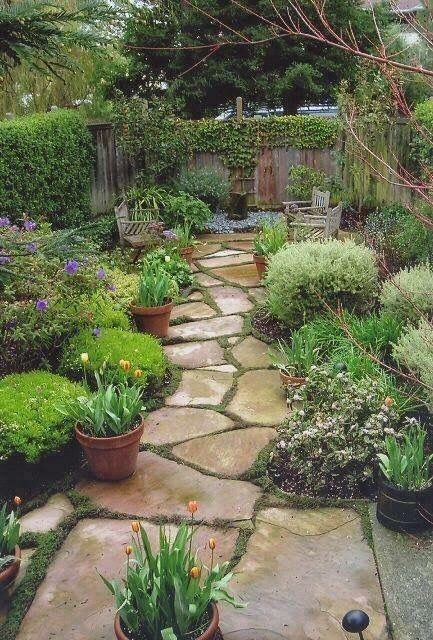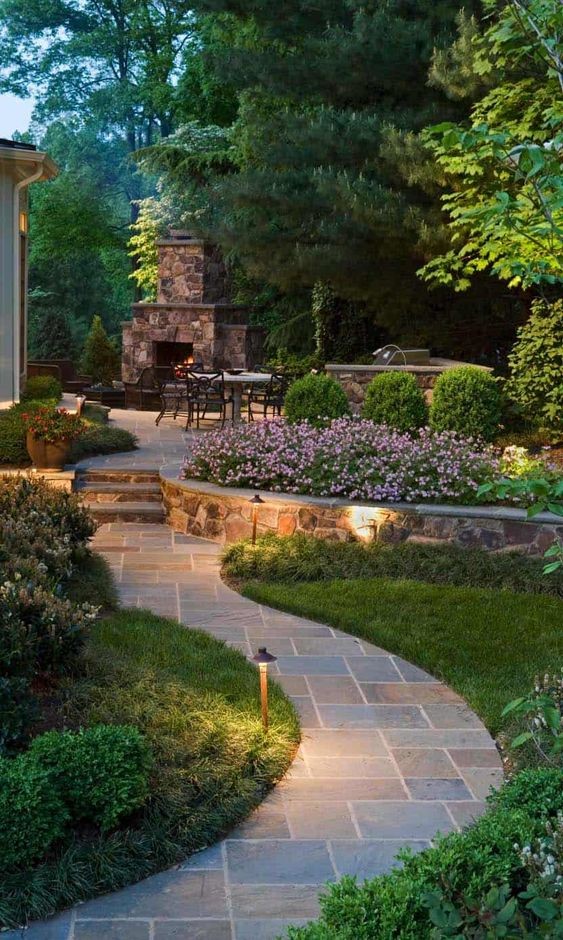 Bluestones
Bluestones are another type of pathway material that can be an alternative to flagstones. It is more durable than flagstones since it does not crack in extreme cold and hot weather. However, you should note that it retains heat and can be more expensive than paver and flagstones.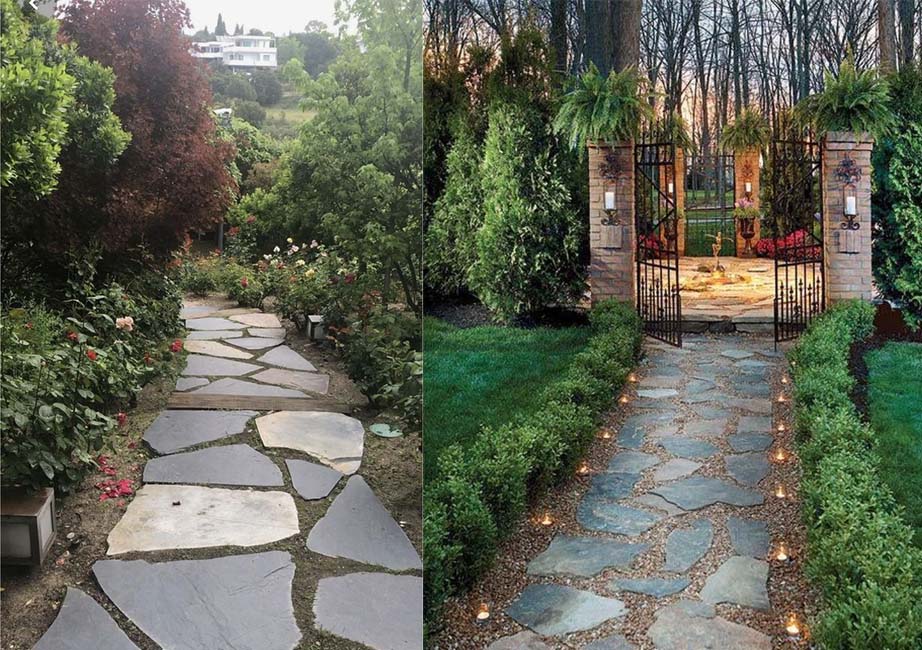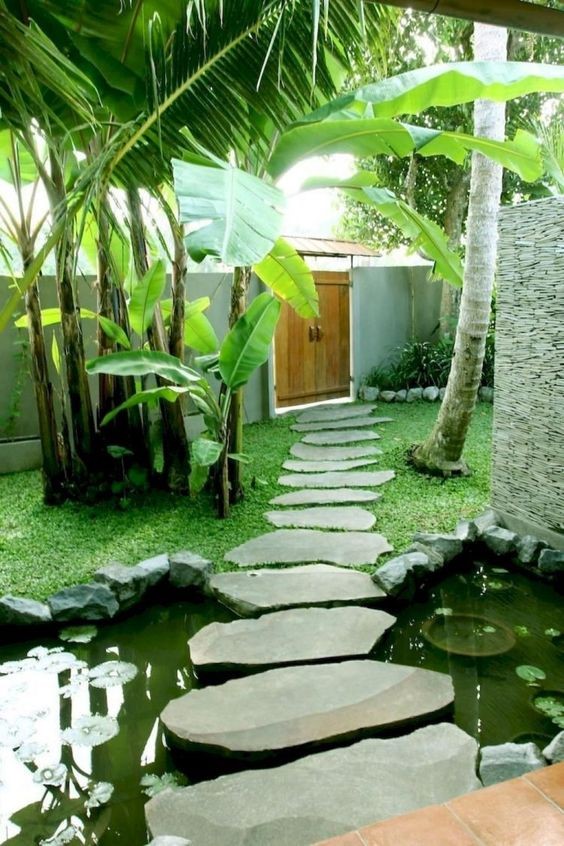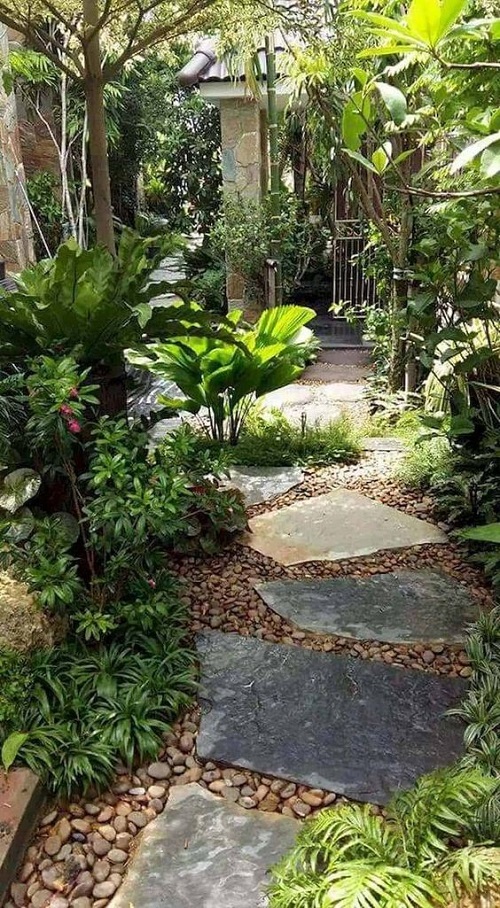 White stones
White stones are rarely used on garden paths since they are hard to source. In some cases, homeowners paint blue rocks white to match the theme of their interior and exterior design. The bright color of white stones stands out in the lush bermudagrass and a garden filled with evergreens.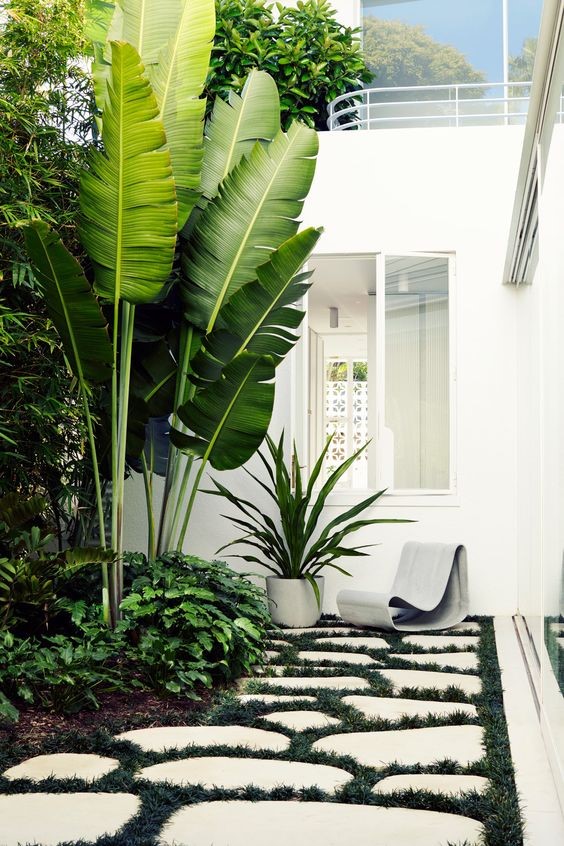 Travertine
Travertine is a natural stone classified as a type of limestone made from mineral deposits in hot springs and rivers. It is a luxurious stone known for its long-lasting durability. Travertine has been used for centuries in upscale Roman and Italian landscapes. The warm tones of travertine stone are:
Peach
Beige
Brown
Gold
Ivory
Rust
The mix of minerals creates beautiful swirls which is a distinctive feature of travertine stone. It is in line with marble and granite as high-quality types of materials. Travertine is also used for indoor fixtures like countertops, bathrooms, and flooring.
For pathways, here are the ways that you can use travertine: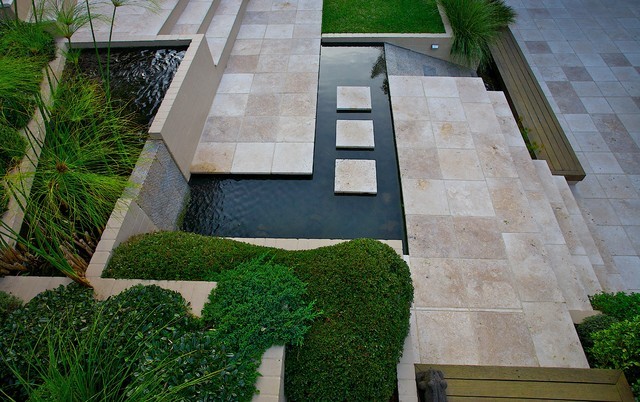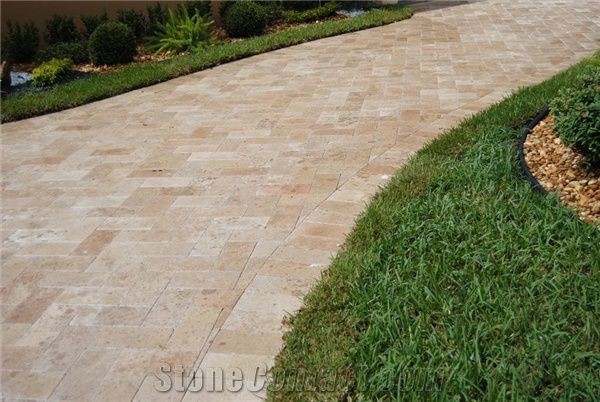 ---
Stone and gravel
The stone and gravel pathway designs are inspired by Japanese culture. They blend with contemporary, minimalist, and modern landscape designs. The stone element of the design often comes like a stone slab or a rounded and porous rock. The types of gravel, on the other hand, usually involve pea gravel, pebbles, and crushed bluestone.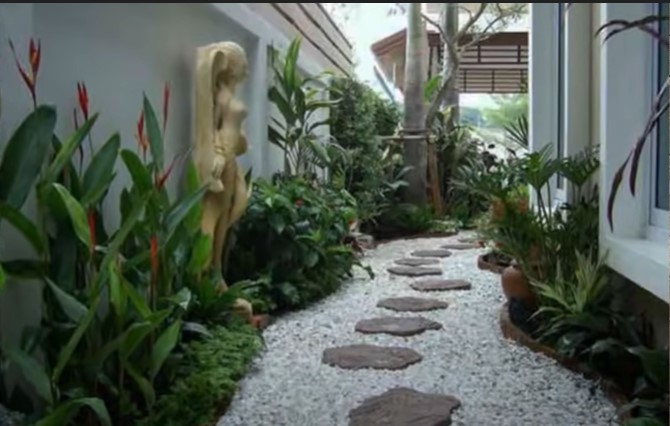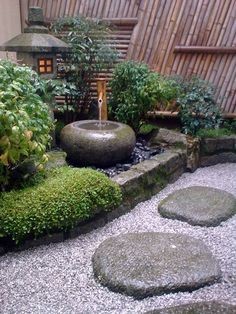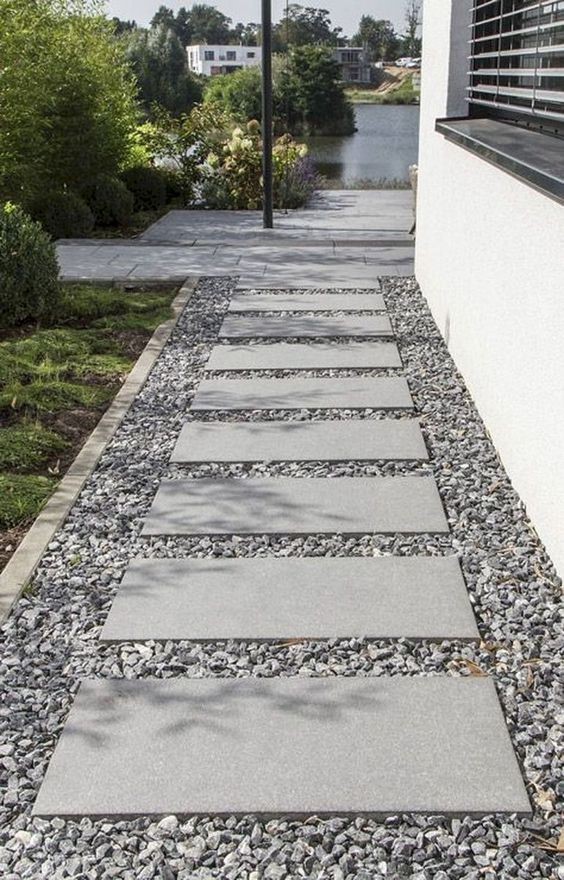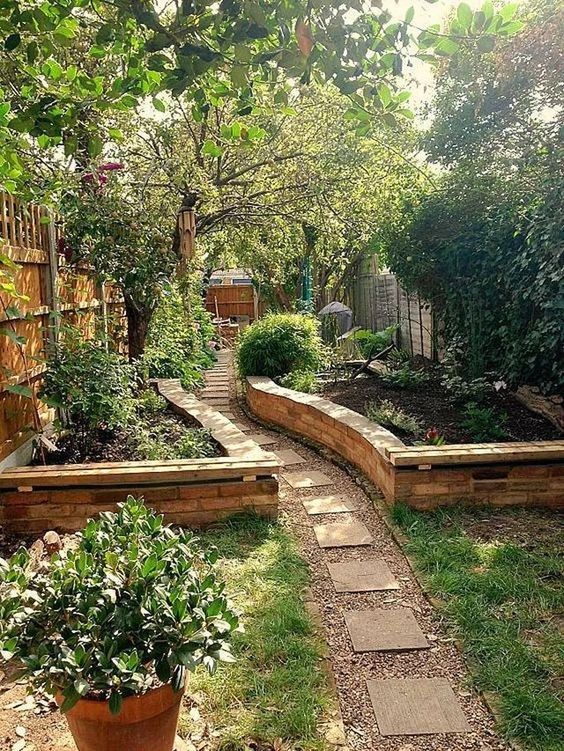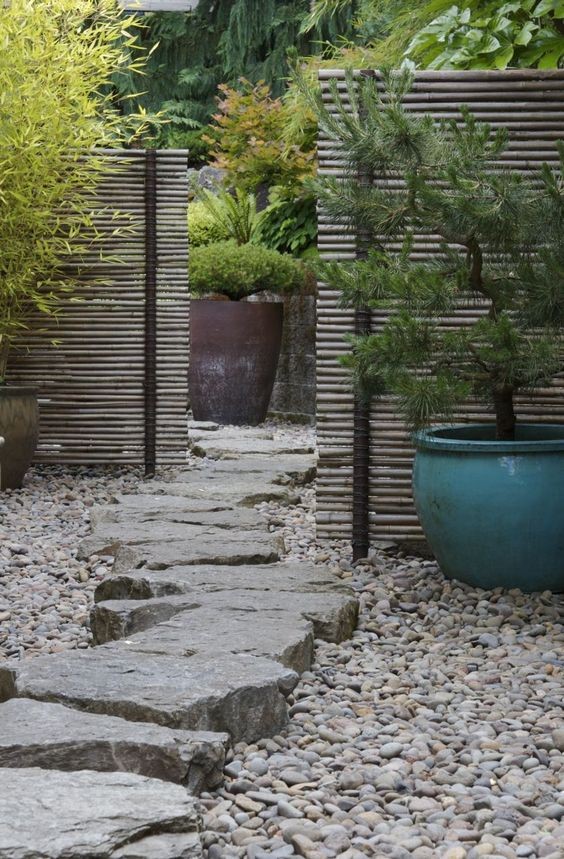 ---
Turfstone or grass pavers
Turfstone or grass pavers are landscape materials that you can place on top of the turf to create a path without disturbing the growth of the grass. You can buy ready-made paving blocks of grass pavers or build your own using this mold.
Grass pavers use the beauty and color of the grass as part of the pathway design. Here are some of the garden path ideas that use these materials: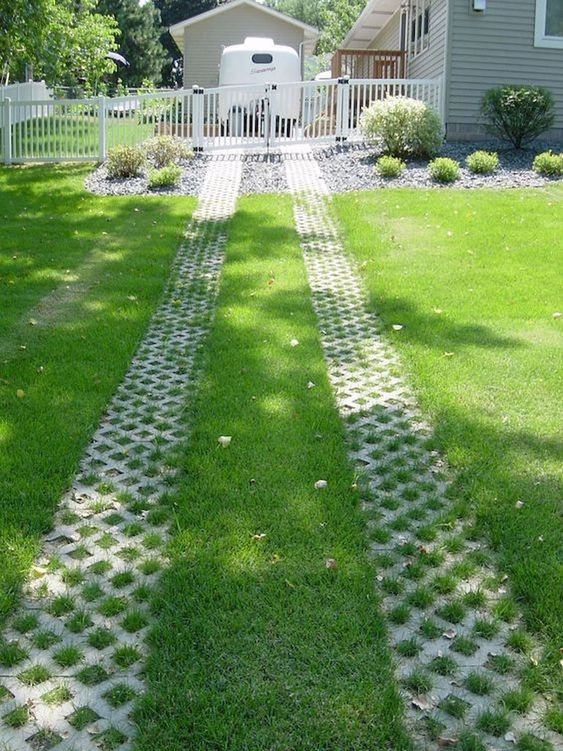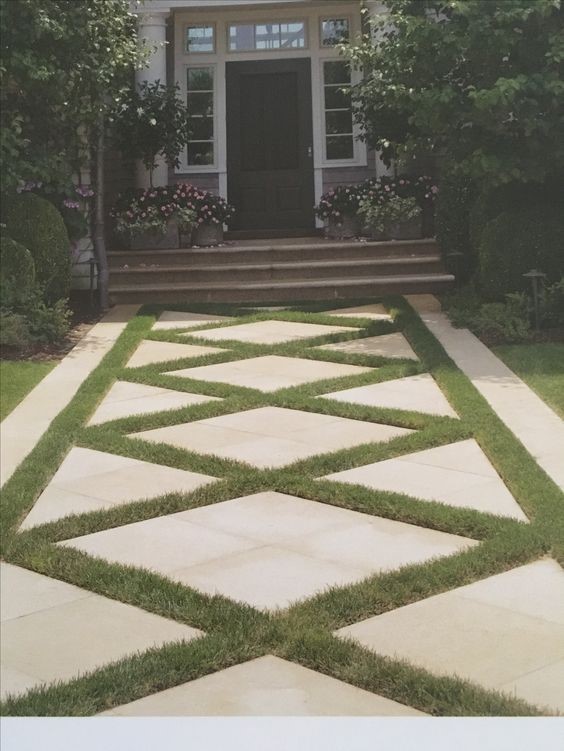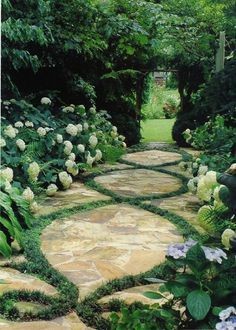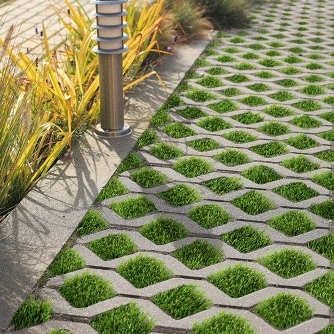 ---
Concrete or stone slabs
Concrete slabs are typically used as stepping stones. However, you can make a unique design out of it by making longer rectangular pillars. By placing these slabs in unique patterns, you can create a sturdy-looking pathway that can stay intact for a very long time.
Check out these creatively-designed concrete slabs as a pathway: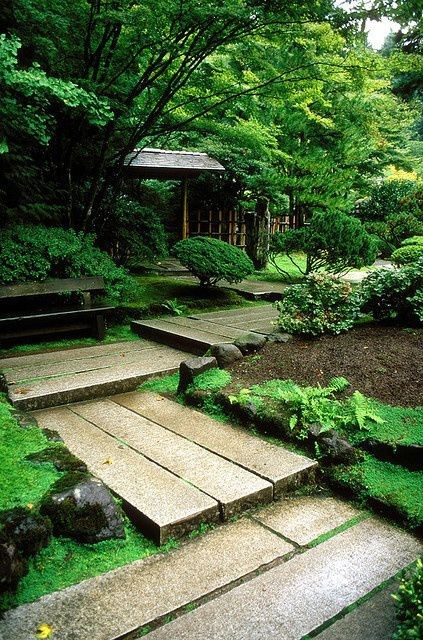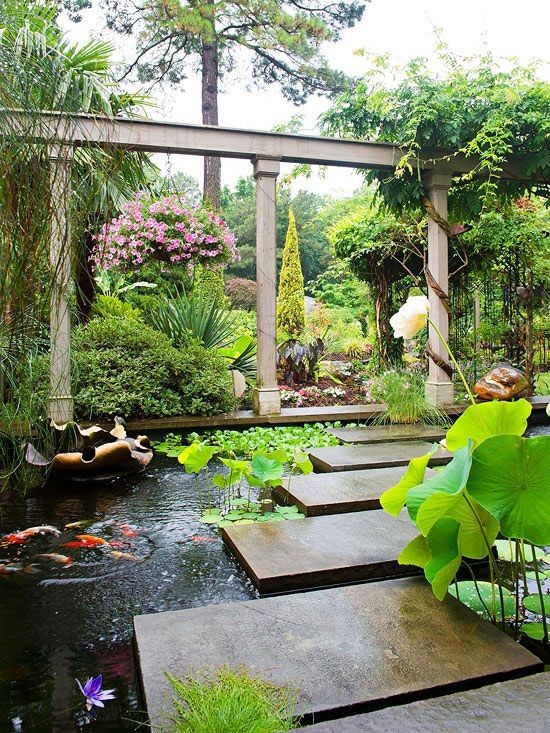 ---
Stone slabs and paver blocks
Homeowners who want a formal and clean-looking pathway can count on the beautiful combination of stone slabs and paver blocks.
The garden path design below shows the ideal blend of square light-colored stone slabs lined with gray paver blocks. The path design creates a neat walkway next to the pool and several flower beds.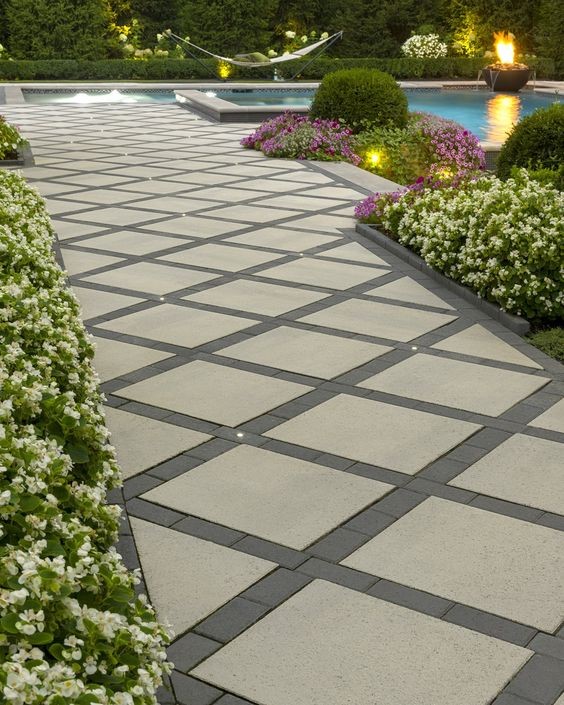 ---
Thin slate stepping stone
Thin slate is a style of veneer natural stones that can be used for walls and outdoor pathway designs. The finishing of the slate for outdoor patio or pathway use is rough or matte to keep you from slipping during rainy or snowy seasons. It can be made using different types of materials, such as:
Slate
Quartzite
Granite
Marble
Sandstone
Travertine
Limestone
Basalt (lava rocks)
Here are the garden path ideas that can help you decide if a thin slate stepping stone is worth its price: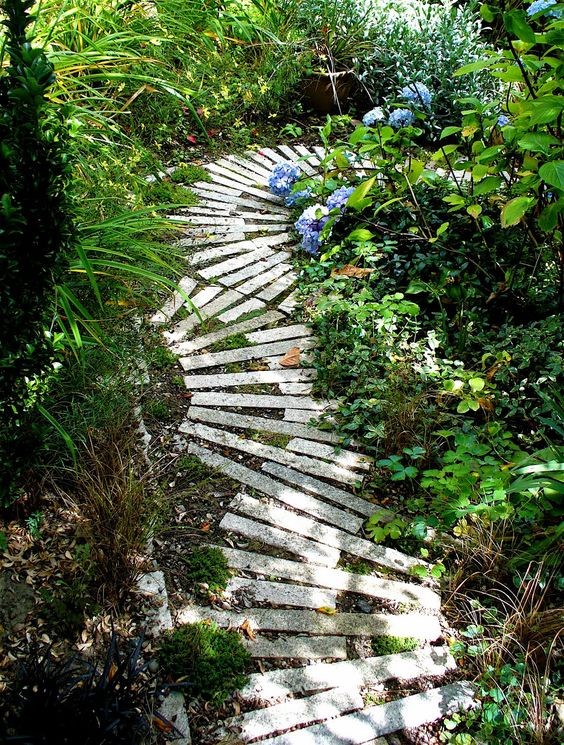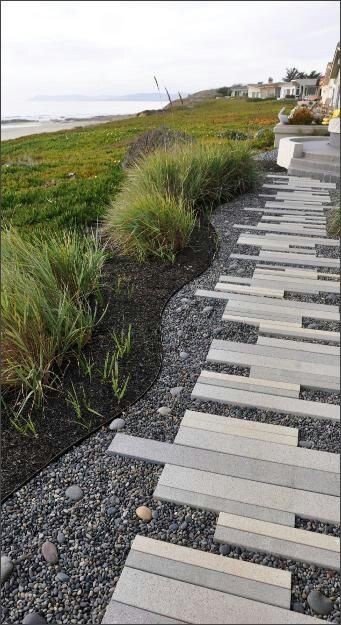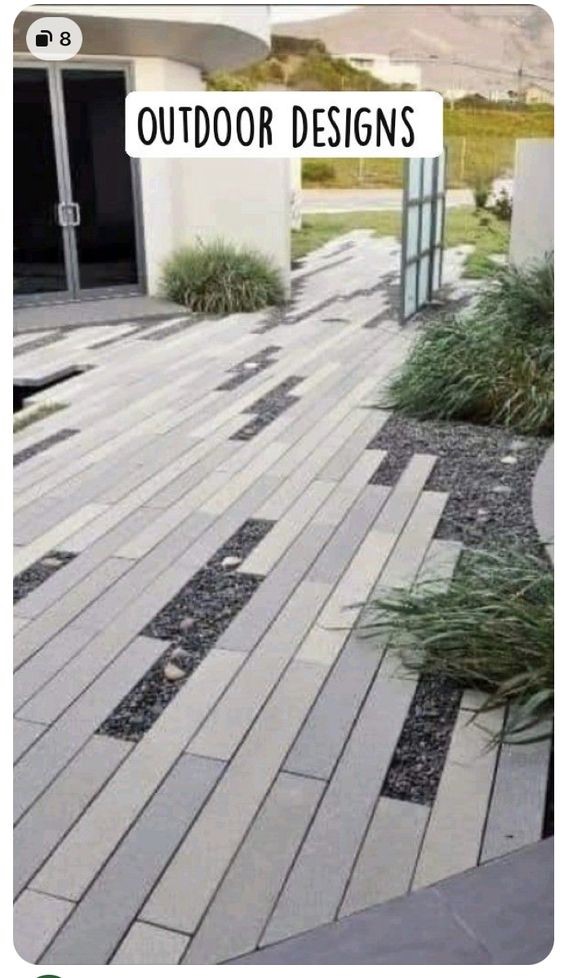 ---
Paver blocks
Pave blocks are the most common material used for building outdoor patios and pathways. It can range from stone, brick, concrete, or rubber paver blocks.
The majority of the pavers in US households are concrete interlocking paver blocks since they are designed to be more durable and intact than other materials. Other types and designs of paver blocks include: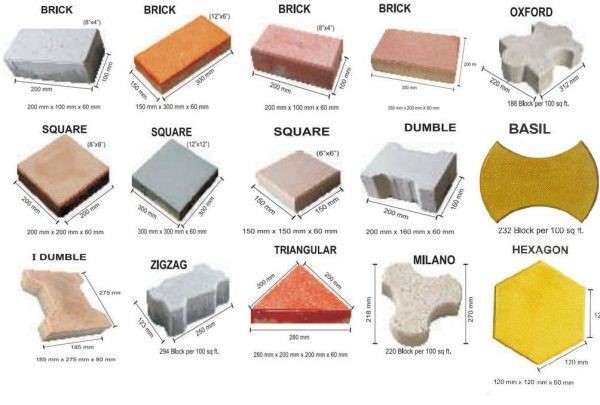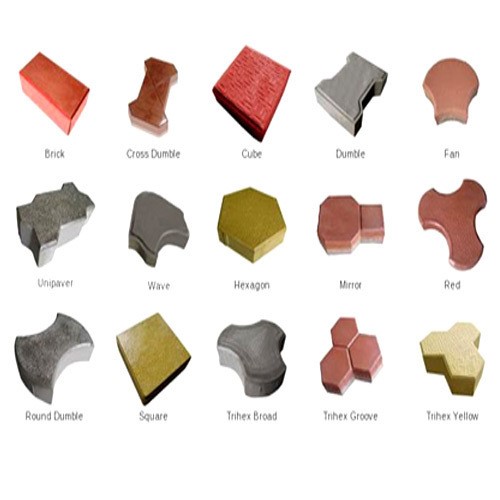 The brick paver blocks used for patios are different from the bricks used for wall cladding. Despite their brick appearance, bricks used as pavers are made of concrete dyed with the color red to mimic the qualities of a brick made of clay. They are more resistant to extreme heat and cold and do not crumble when handling heavy foot traffic or vehicle weight.
Here are some of the paver block designs used in garden pathway construction: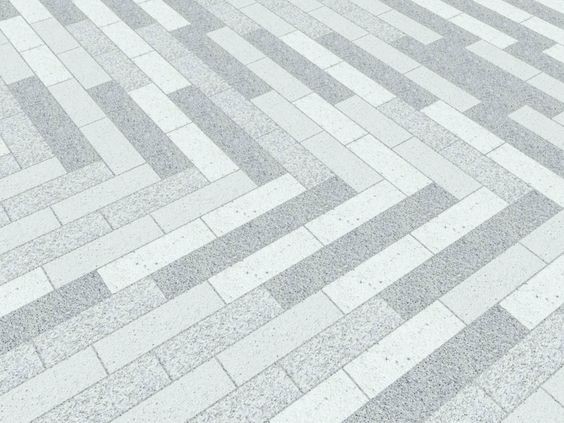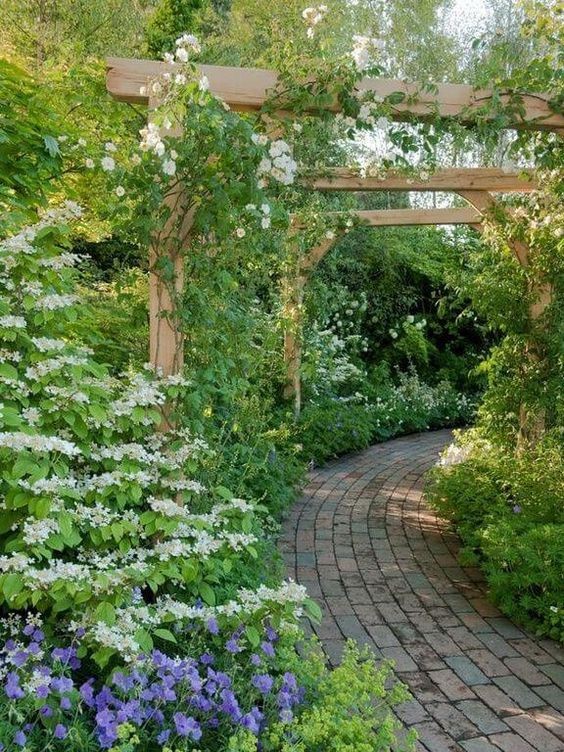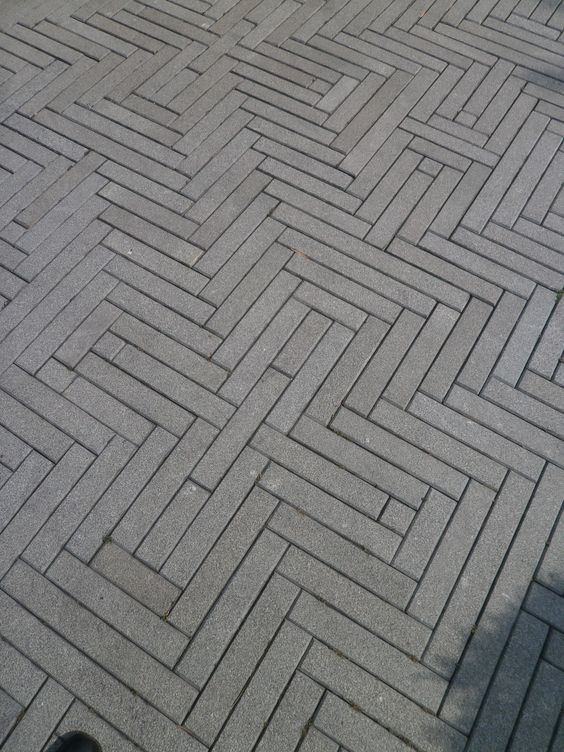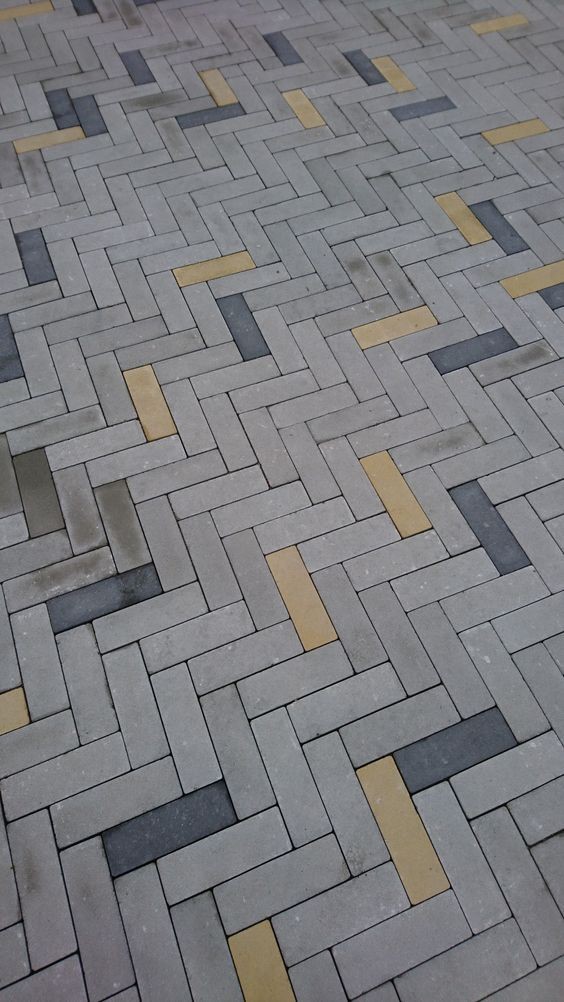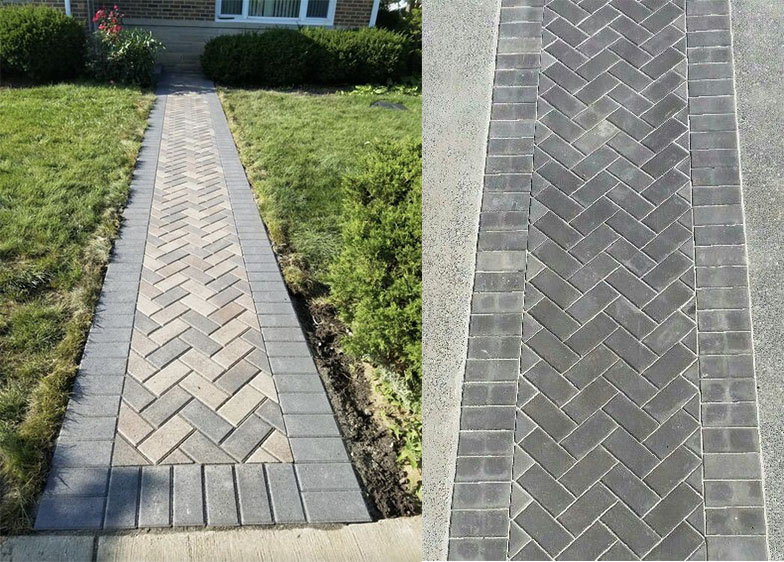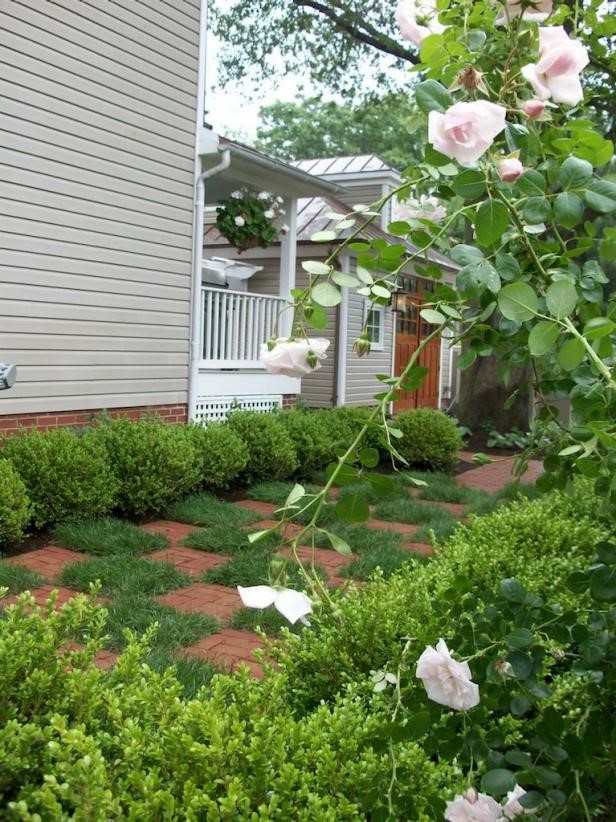 ---
Concrete bricks
A pathway made of bricks is a common sight in houses made during the 19th and 20th-century. Though you are using old material, you can still use it in a modern way by creating new patterns or personalizing its features to make your pathway more special.
One of the best examples is the path design below, where the homeowner engraved their names and favorite quotes on the surface of the bricks and turned them into stepping stones.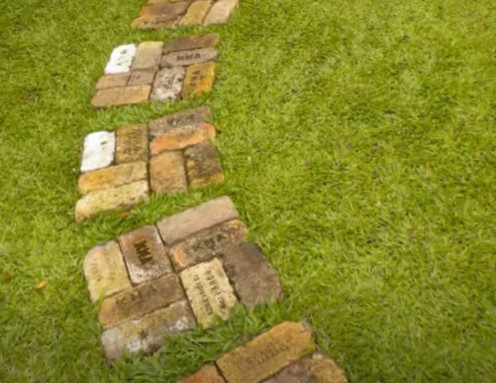 ---
Concrete bricks and gravel/stones
Who would have thought that stone and clay are a good match? Though they can be a separate star of the pathway on their own, they can work as a masterpiece with the right design and pattern.
Here are the garden path ideas that will challenge your creative juices in making a pathway out of bricks and stones.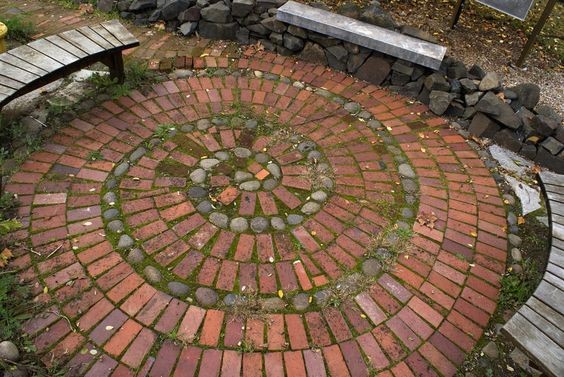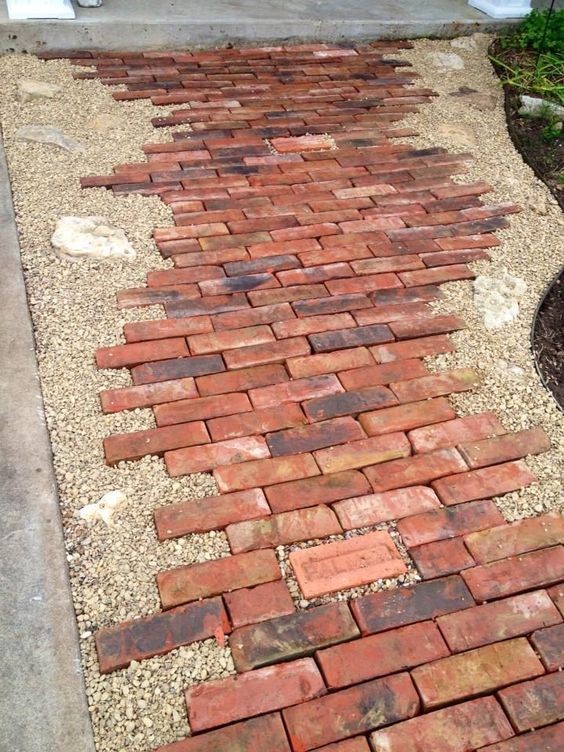 ---
Timber sleepers or railway sleepers
Timber or railway sleepers are made of natural timbers used as edging for flower beds and garden pathways. They are a perfect alternative to concrete and can last for 10 to 20 years if professionally treated.
If you love the texture and unique colors of wood, you should try the following garden path ideas: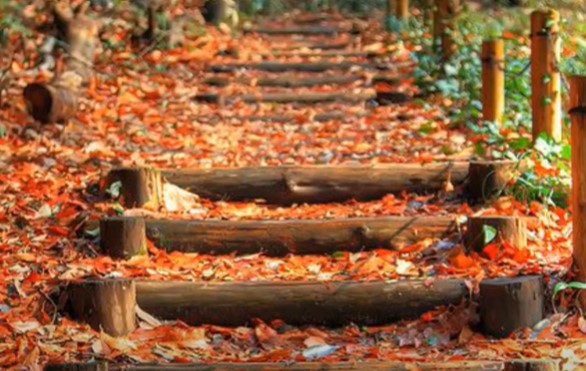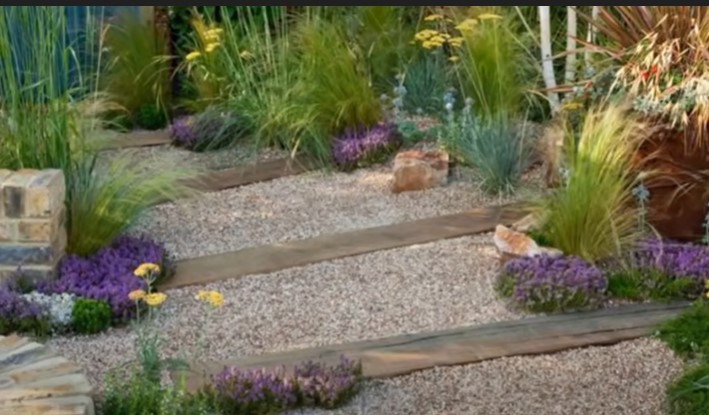 ---
Concrete
Concrete is probably the widely used material to build garden pathways. It is a versatile material that you can mold into any design and style into the color you wish to have in your design plans.
If you're considering doing your pathway in the DIY style, here are some cement molds that you can use:
Paver block moldings
Animal, wood, and plant design moldings
Shape moldings
Pro tip: Though concrete is versatile, note that it can crack over time, unlike stones that can stay intact for several years.
Here are some ways how molding your cement slab can be a game-changer in your garden path design: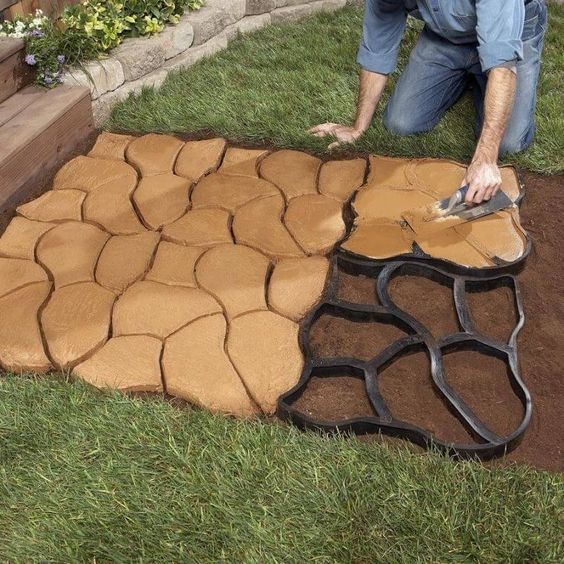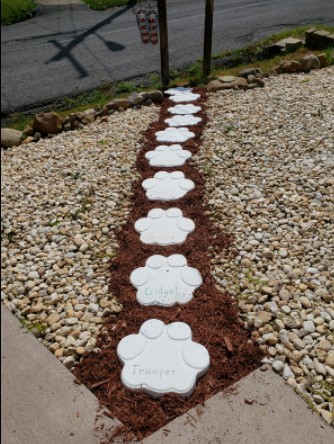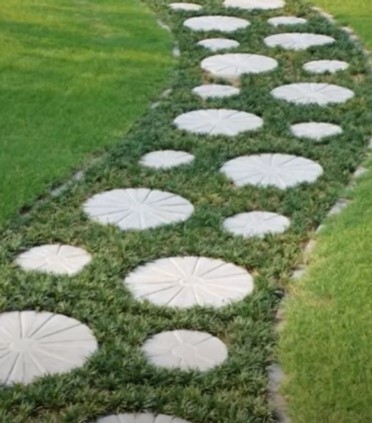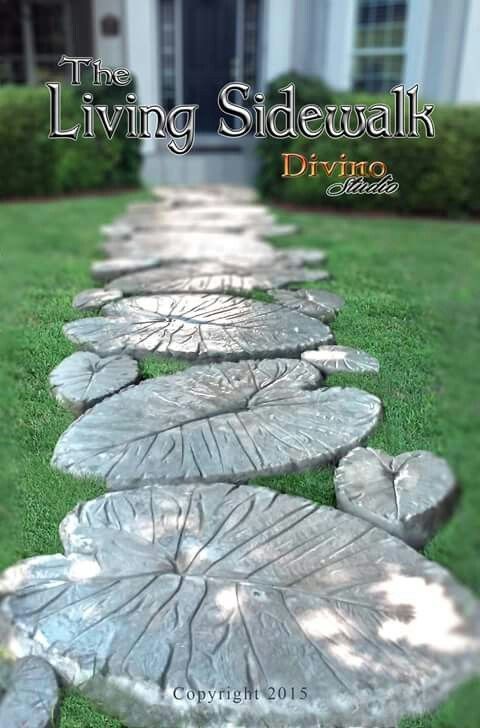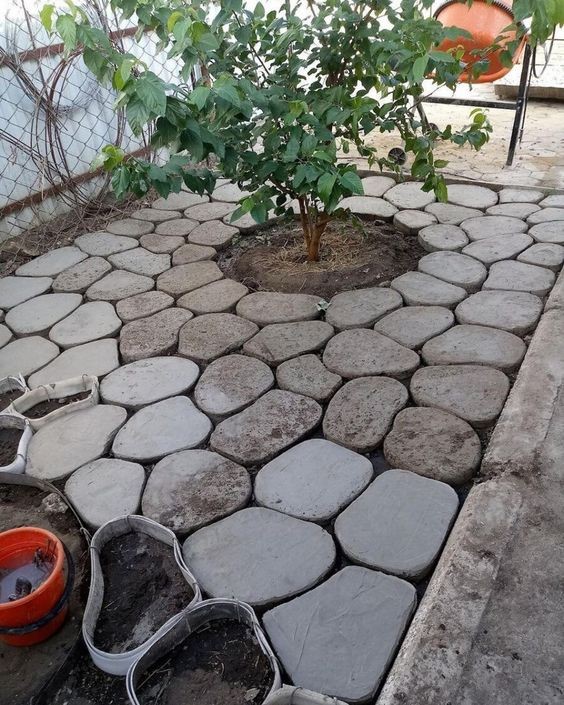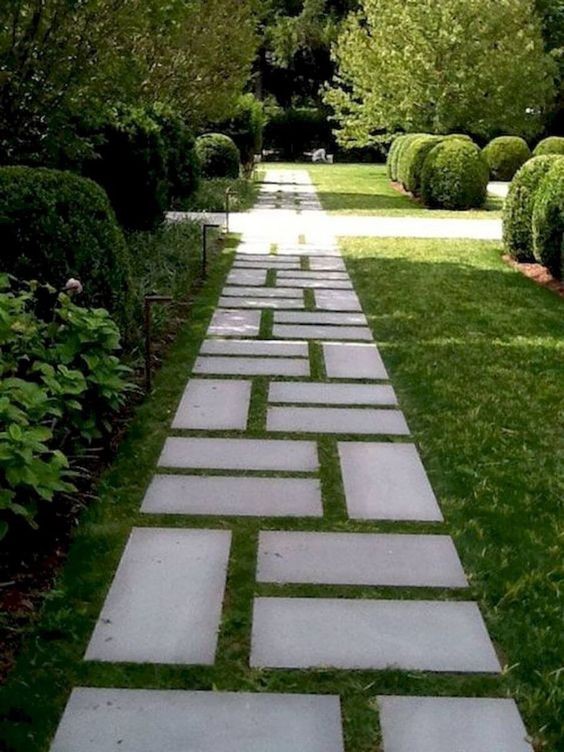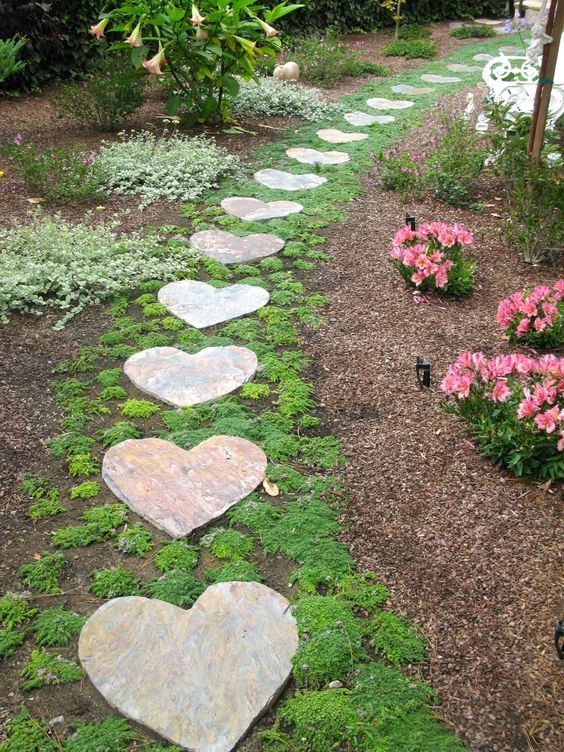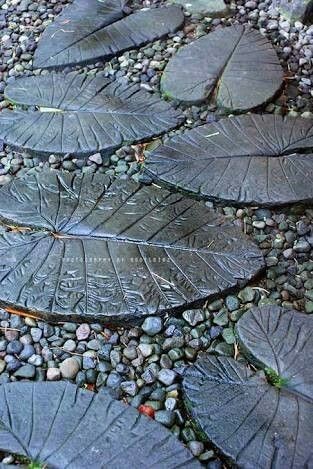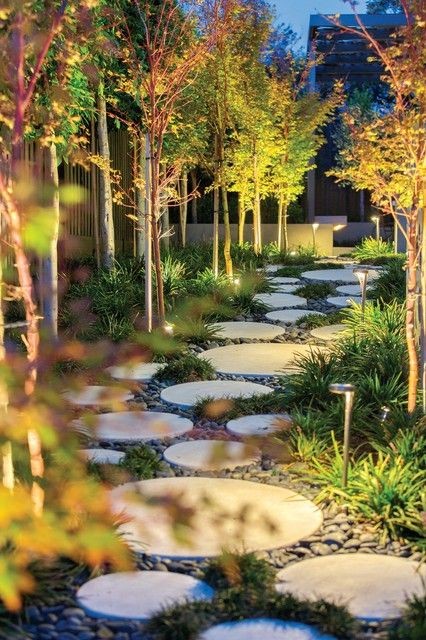 ---
Concrete and stone
For a low-budget but functional garden path idea, you can use the beauty of pebbles or rounded stones. Secure the stones with concrete to keep in place and prevent them from being pulled out of the ground.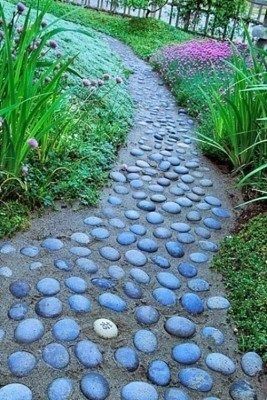 ---
Gravel/Aggregates
Probably one of the simplest ways to build a path is to pour in some gravel or aggregates along the path. The rocks will give you a sturdy foundation while walking over the soil. It also provides that specific crunch sound which is music to the ears of some homeowners.
The only problem with gravel is they tend to scatter or get absorbed in the soil. To prevent those problems, you should place a honeycomb grid system to keep them in place.
Other than that, having a gravel pathway is a simple but functional way to decorate your garden pathway. Check out these designs: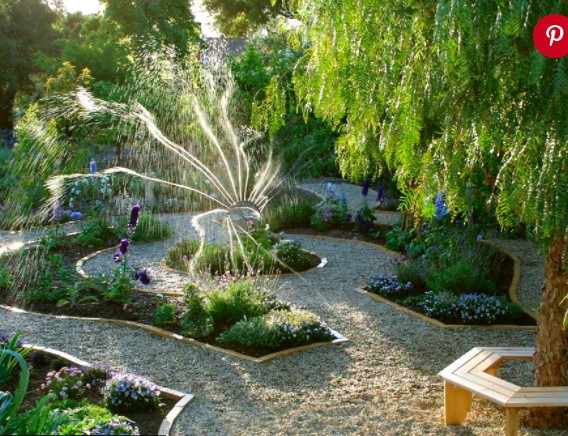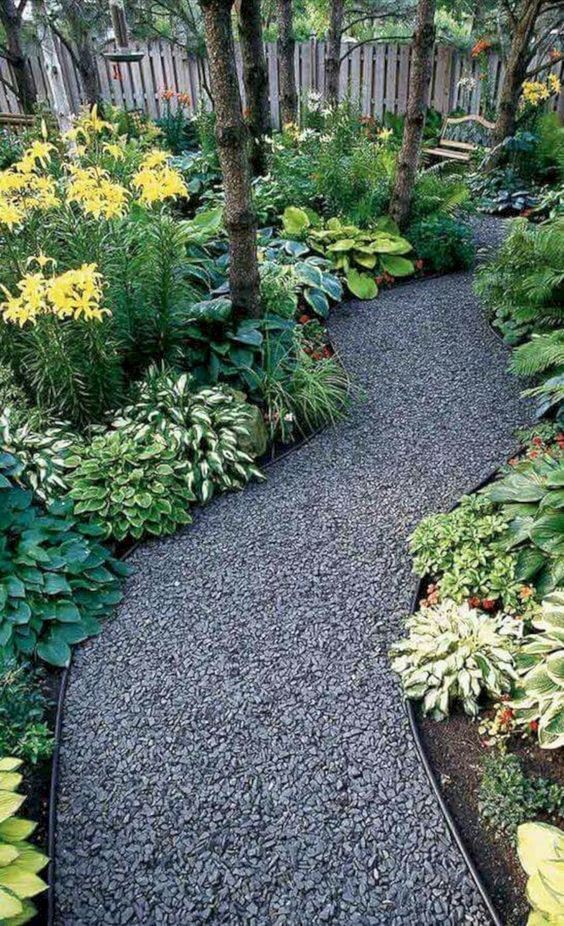 ---
Wood planks
There's something about wood that makes a relaxing ambiance in an area. If you want a wood element in your garden, you should consider starting with the pathway.
However, before you think of the design and materials, ensure that you have no termite problems on your property. Otherwise, your dream wooden pathway will end up in a nightmare.
Now, moving on to the garden path designs, here are some creative ways you can incorporate wood into your garden landscape: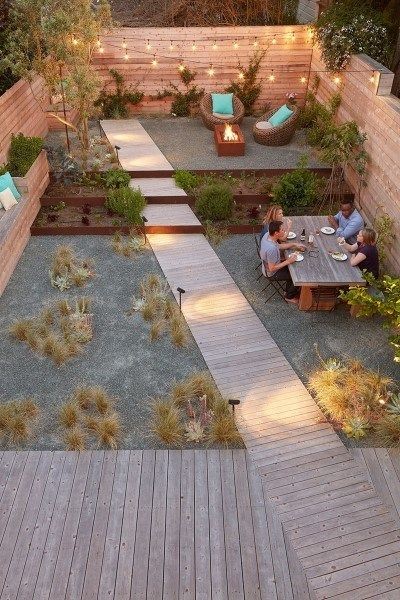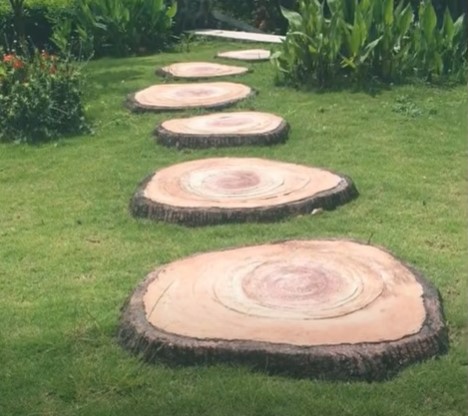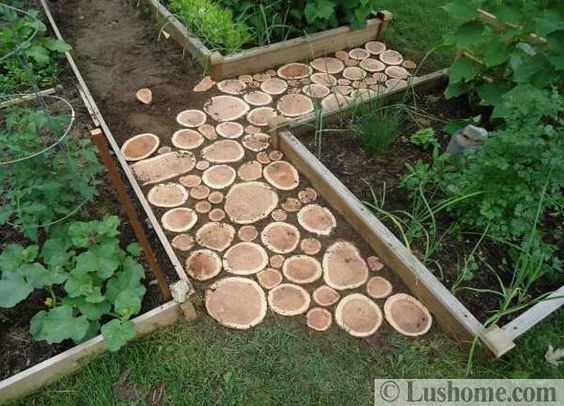 ---
Wood and gravel
The combination of wood and gravel creates a spa vibe in the garden. The sound of pea gravel brushing around the wood and the contrast of colors are something that makes this combination of materials work aesthetically.
Here are some garden path ideas that use the element of stone and wood.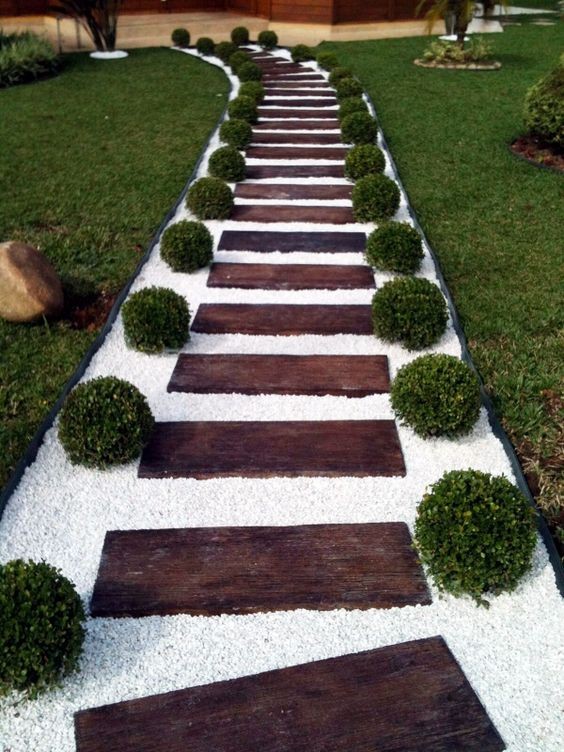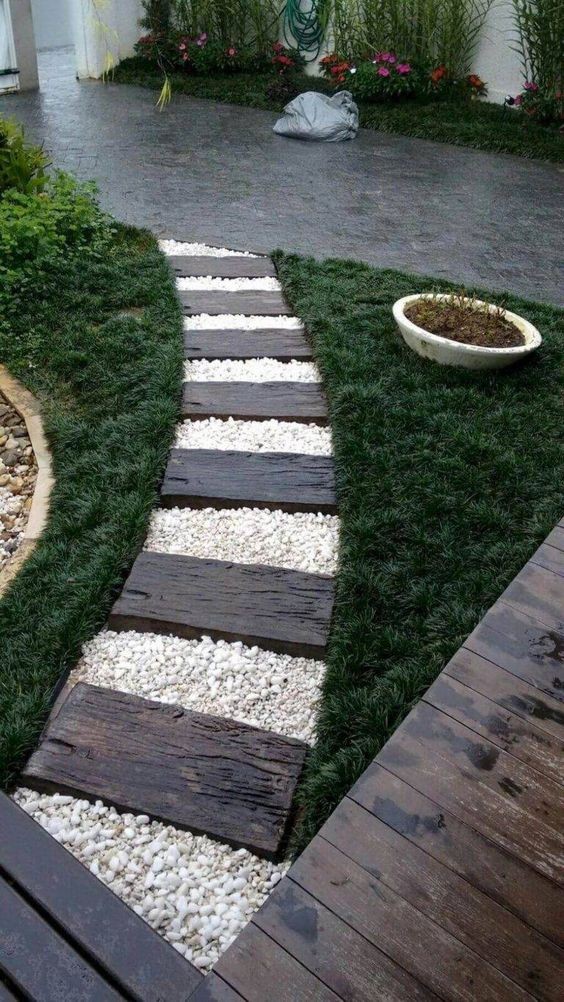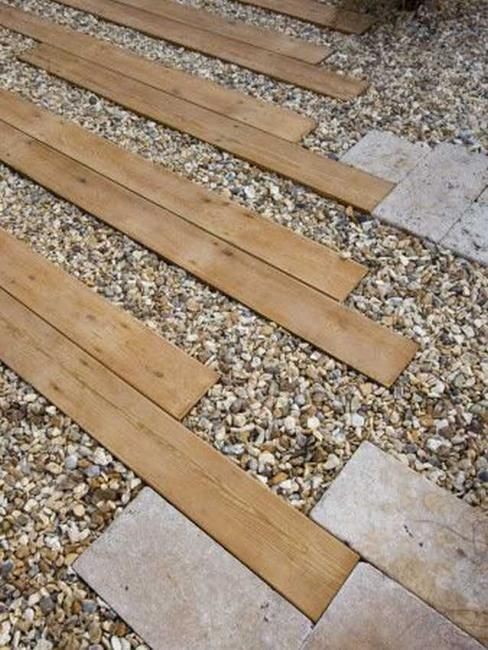 ---
Timber and stone
There are no clear-cut rules in building a garden pathway. For that reason, homeowners are free to navigate the types of materials that work well together.
Take for example the garden path design below, where the homeowners used the bluestone, concrete, and wood elements in one piece of art.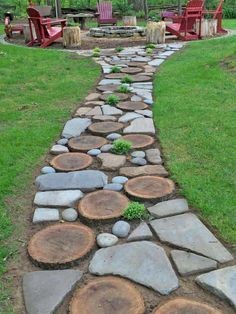 ---
Stacked stones
Reinvent the typical garden stairs in your yard by using flat slabs of stones. If you're going to invest in your garden, you can never go wrong in using beautiful and durable sedimentary rocks as pathways.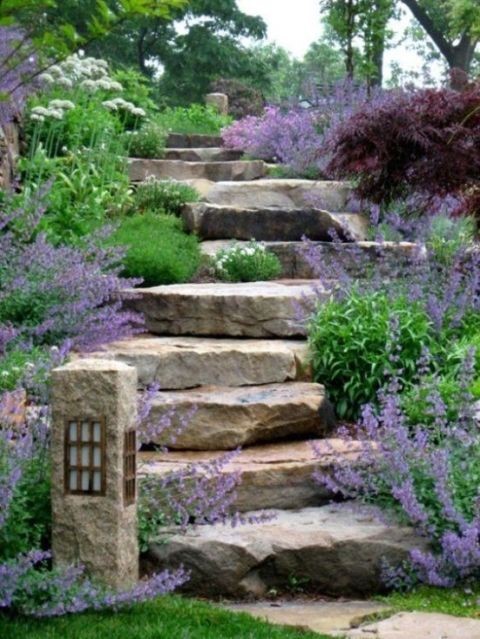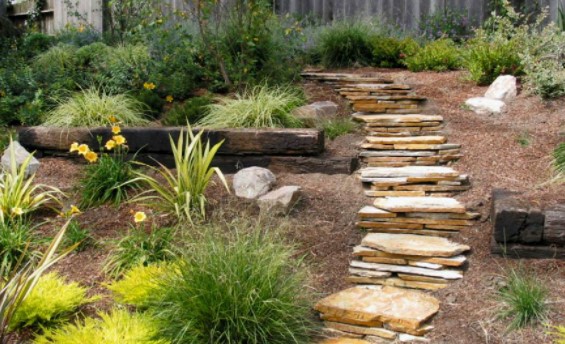 ---
Orange stones
Orange stones in landscaping give off a cottage or a Texan ambiance in a garden. Check out how you can style orange-colored stones and tiles in your garden pathways below: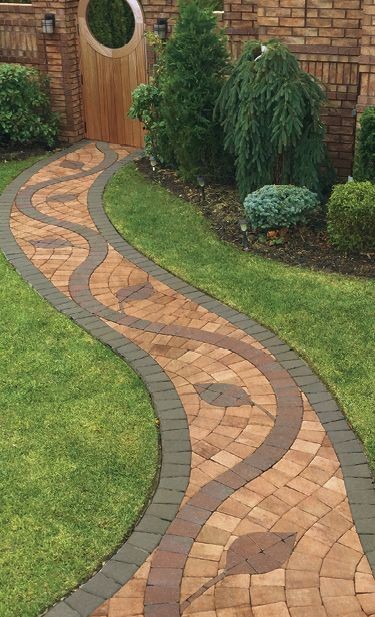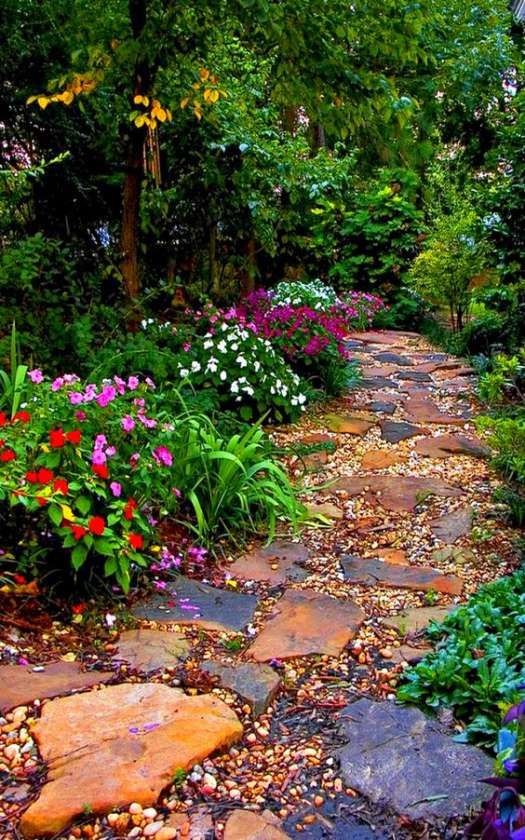 ---
Resin-bound or Resin-bonded gravel surfacing
If you want to use the durability of the stone without purchasing expensive heavy slabs, you can use beautifully-colored aggregates. With the help of resin, you can bind the stones together and make stunning stepping stone designs.
Here are some garden path ideas that use resin-bound gravel surfacing: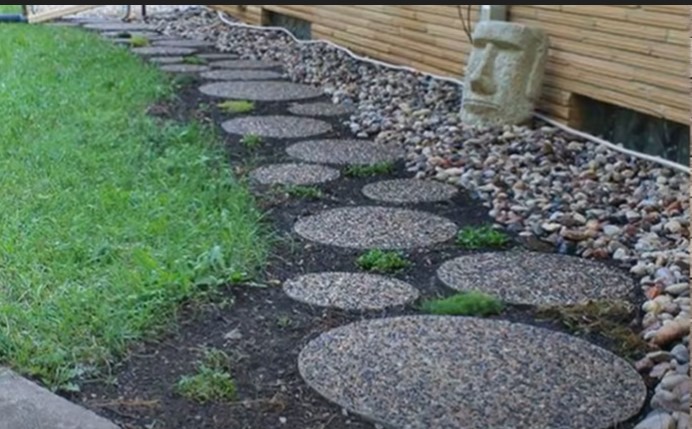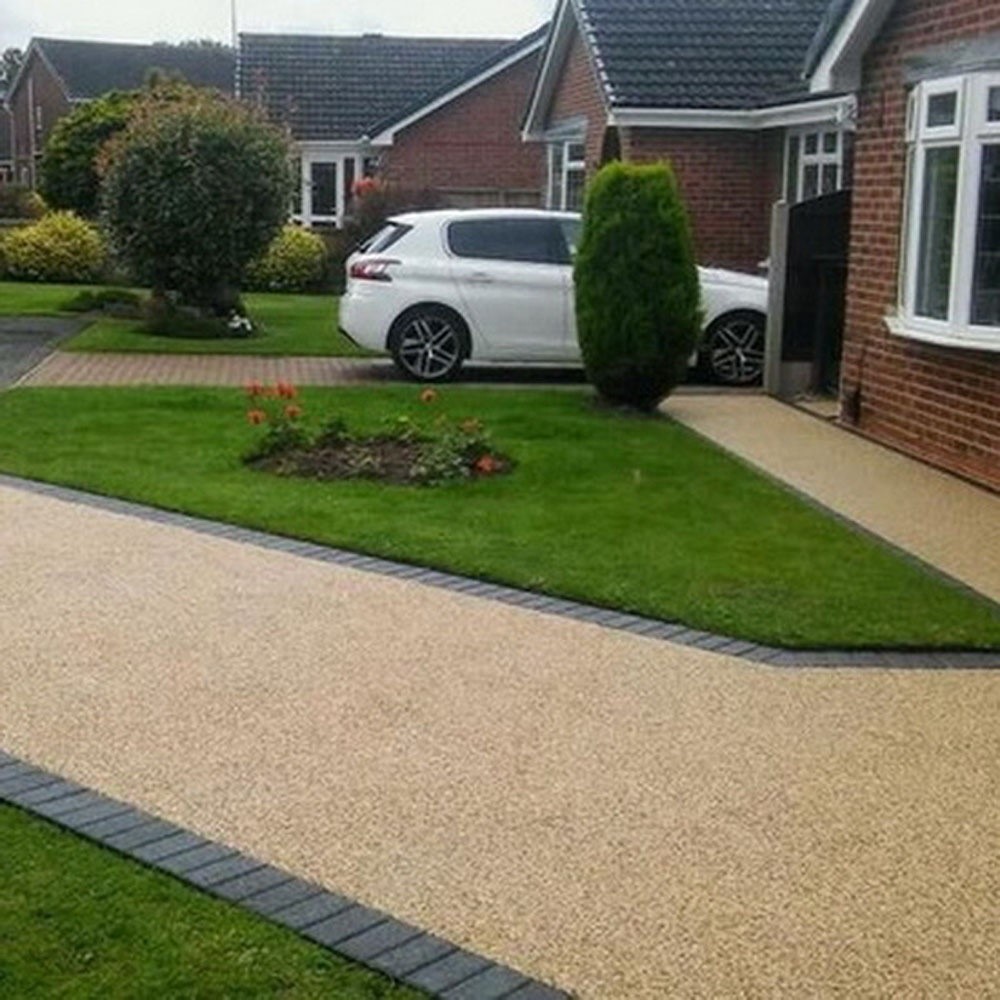 ---
Hardscaping: The Art of Bringing Your Pathway Ideas To Life
If you found the ideal pathway that you want for your garden, the next challenge is how you'll start looking for the materials and start planning for the project.
Before buying or saying yes to anything it pays to start with the basics so you will achieve your dream path design on the first attempt.
Getting to know the garden pathway materials
Hardscaping is the term used to identify the inanimate object in a landscape. These include stones, soil, structures, and other objects. Softscaping, on the other hand, is the living horticultural elements of a landscape like plants and trees.
In building the garden pathway, the materials you'll use focus more on the hardscaping part of the landscape. Here are the types of materials commonly used in hardscaping:
Brick (made of clay)
Concrete
Flagstone
Marble
Travertine
Rubber
Plastic
Stones
As more and more homeowners are becoming conscious of the state of the environment, architects have discovered some alternative hardscaping materials that can be used in building pathways. These are the types of eco-friendly alternatives to concrete and sedimentary rocks:
Mycelium bricks
Ferrock
Ashcrete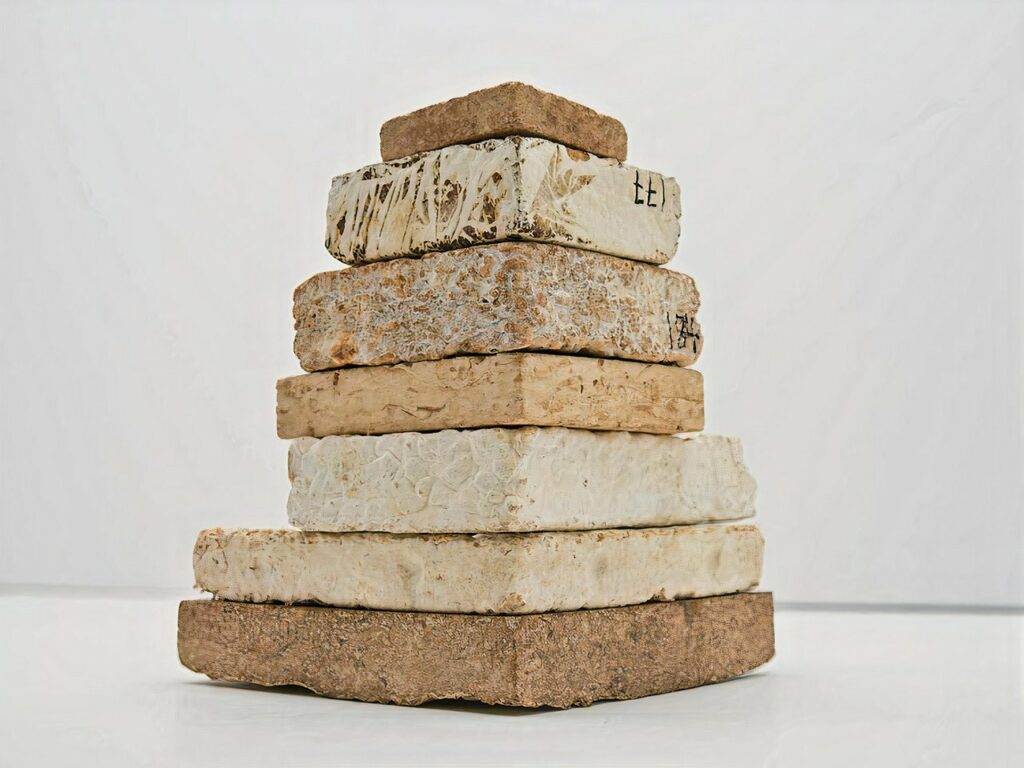 Factors That Add Beauty To The Pathway Design
The design of the pathway does not only lie on the material you lay on the ground. The following factors also help improve the walkway experience in your garden:
1. Edging plants
Emphasize your pathway design by using edging plants. Here are the ideal types of plants that you can place at the edge of your walkway:
Yucca
Hostas
Hydrangea
Hornbeam hedges
Moss phlox
Lavender
Boxwoods
Fern
Creeping thyme
Liriope
2. Water features
Adding water features next to your garden pathway can enhance the walkway experience. You can either place a simple bamboo fountain, a mini koi pond, or a water garden so you will enjoy spending more of your time walking around the garden.
3. Fences and gates
Pathways often lead somewhere, like your gate. Match your garden path to your fences or walls to build up a certain theme. White walls, for example, will match well with a garden path design that uses white pebbles and wood elements.
Final Thoughts
We hope that the garden path ideas we included in this post help you have that AHA moment and come up with a path design that will work for your garden.
If you find this post helpful, please don't forget to share it with your friends. Who knows they might even help you place those rocks and slabs in your garden!